Boras: No present contract talks between Max Scherzer, Tigers
Super-agent Scott Boras confirmed on Tuesday that AL All-Star starter Max Scherzer and the Tigers are not talking contract right now.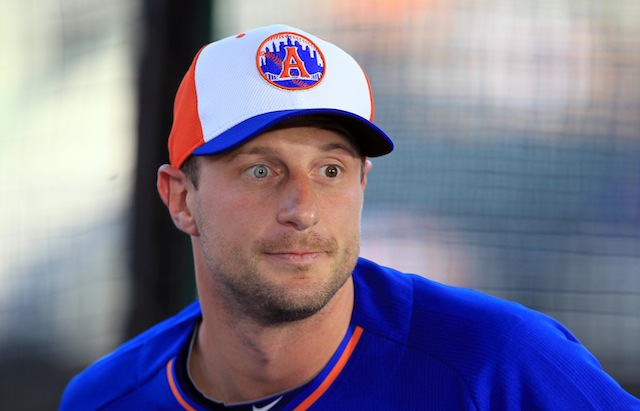 More MLB: Scherzer, Harvey named All-Star starters | Scherzer, Sale and win-loss records
This isn't news of the "breaking" variety, but agent Scott Boras confirmed Tuesday that his client Max Scherzer, a right-hander who is the American League's starting pitcher in Tuesday night's All-Star Game, is not presently talking contract with the Tigers.
"[Tigers GM] Dave [Dombrowski] and I usually do that in the offseason," Boras said (source: MLive.com). "I just talked to Dave a few days ago about a number of things, but contract things we take care of in the offseason. ... He [Scherzer] likes his teammates, it's a good team and he's been highly successful. Max is very happy in Detroit."
This season, Scherzer, 28, is 13-1 and has pitched to a 3.19 ERA, 0.98 WHIP and excellent 4.90 K/BB ratio. For his career, Scherzer owns an ERA+ of 113 and has struck out 25.1 percent of opposing hitters.
The Tigers acquired Scherzer from the Diamondbacks in December of 2009 as part of a three-team blockbuster that, among other wrinkles, sent Curtis Granderson to the Yankees, Austin Jackson to Detroit and Ian Kennedy and Edwin Jackson to Arizona. Scherzer will be eligible for free agency following the 2014 season.
No doubt, if Scherzer continues what's shaping up to be a Cy Young-caliber season, then he'll position himself for a pricey contract extension with the Tigers, should both sides opt to go that route.
Show Comments
Hide Comments