Braves release Nick Swisher; here are six possible landing spots
The Braves released veteran outfielder/first baseman Nick Swisher on Monday. Here are six places he could land.
The Atlanta Braves gave veteran outfielder and first baseman Nick Swisher his unconditional release on Monday. The move was not unexpected; Atlanta doesn't have room on the roster for another outfielder or backup first baseman.
Swisher, 35, will still be paid his $15 million salary for 2016. The Braves owe him $10 million and the Cleveland Indians owe him the other $5 million as per the terms of their trade last year. Any team can now sign Swisher for the pro-rated portion of the league minimum.
Last season the switch-hitting Swisher hit .196/.312/.320 (75 OPS+) with six home runs in 76 games after coming back from surgery on both knees. He's hit .224/.315/.373 (93 OPS+) in three years since signing his four-year, $56 million contract with Cleveland.
Teams always scramble to fill out their rosters at the end of spring training, so it's possible Swisher will latch on somewhere in the coming days. Here are some possible landing spots:
Los Angeles Angels : GM Billy Eppler had a hand in acquiring Swisher back in 2009 when he was in the Yankees front office, so there is some history there. The Angels have a gaping hole in left field -- Daniel Nava has performed well this spring, for what it's worth -- and Swisher could help there. That said, the Halos have a young switch-hitting first baseman/outfielder in Rule 5 Draft pick Ji-Man Choi . Why replace the 24-year-old Choi with the 35-year-old Swisher?
Indians: How about a return to Cleveland? The Indians are out their entire starting outfield: left fielder Michael Brantley (shoulder) and right fielder Lonnie Chisenhall (forearm) will start the season on the DL, and center fielder Abraham Almonte will miss the first 80 games after failing a performance-enhancing drug test. The Tribe are planning to start 2016 with Marlon Byrd, Tyler Naquin , Rajai Davis and Collin Cowgill in the outfield. There's room for improvement there. Is Swisher an upgrade?
San Diego Padres : Right now the Padres have Matt Kemp , Jon Jay , and Melvin Upton Jr. penciled into the outfield with Wil Myers at first base. Rule 5 Draft pick Jabari Blash is the backup outfielder and journeyman Brett Wallace is the backup first baseman. Swisher could be a more versatile -- both defensively and offensively since he's a switch-hitter -- bench option than Wallace, and if he hits, the team could always stick Myers back in the outfield and play Swisher at first full-time. This seems like a lot of trouble for little gain, though.
Philadelphia Phillies : Aaron Altherr broke his wrist earlier this spring, which is unfortunate. He was set to get a ton of playing time this year, giving him a chance to show he belongs in the club's long-term plans. With Altherr out, the Phillies will go with some combination of Tyler Goeddel , Cedric Hunter and David Lough in right field. Those three aren't key pieces of the rebuild. Is it worth paying Swisher the league minimum to see if he hits well enough in a small park to fetch a prospect at the trade deadline?
Kansas City Royals : Speedster Jarrod Dyson is going to miss the start of the season with an oblique injury, leaving right field to Paulo Orlando and Reymond Fuentes . Swisher could provide right field depth and give them a true backup first baseman -- right now it's Kendrys Morales , the regular DH -- while Dyson is out. Remember, this doesn't have to be a long-term thing. The Royals could pick Swisher up, then reassess when Dyson returns. They may only need him for a few weeks.
Chicago White Sox : I'm not sure if you heard about this, but Adam LaRoche recently retired. It was kind of a big deal. That opened up the DH spot, so there's an obvious place to play Swisher. That said, Swisher spent the 2008 season with the White Sox and it was the worst season of his career to that point. He may have run his course on Chicago's South Side. Otherwise it's a clear fit.
---
Teams are moving away from players like Swisher, those one-dimensional declining sluggers. He wasn't always one-dimensional, but the knee surgeries have sapped his mobility in the outfield, making him a defensive liability. There are some teams with openings. It's not often they pick the broken down veteran over a younger option, however.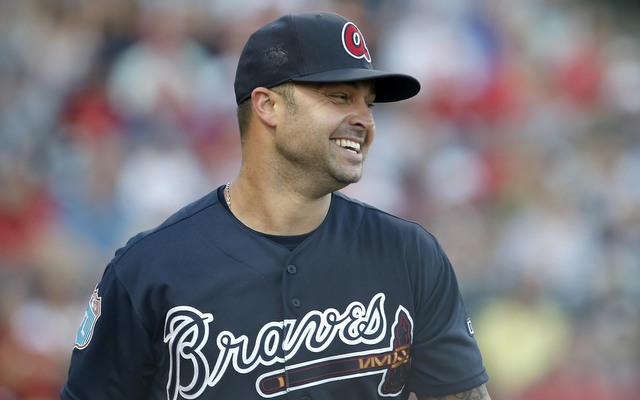 Show Comments
Hide Comments