Bucs offered Polanco super-long deal; he's countered, sides far apart
The Pirates tried to keep Gregory Polanco for 10-plus years before he played even one game. Now he has, and the value is up.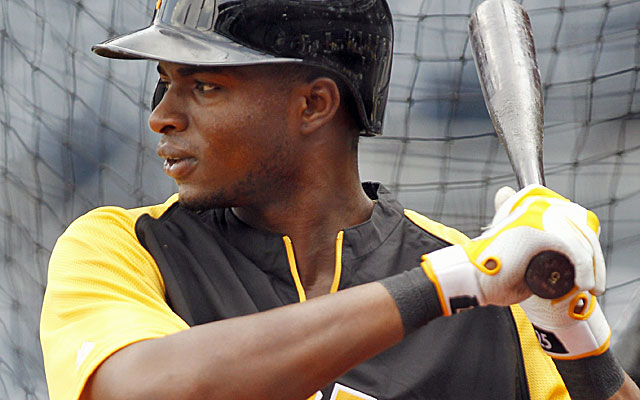 Pirates outfield wunderkind Gregory Polanco and the team are thought to be at a stalemate in negotiations after offers and counteroffers -- including one by the Pirates that could have kept him in Pittsburgh for 10 more years on top of this one, through 2024 – have failed to bridge a significant gap, sources told CBSSports.com.
The Pirates are said to have made a couple offers for differing lengths just before the talented Polanco was called up to the big leagues a couple weeks, and one of them included three club options to make it 11 total years and could have kept him in a Pirates uniform through '24, or until he was past 33. That proposal is believed to have carried the potential to be worth somewhere in the neighborhood of $75 million, with a majority of the money coming in the non-guaranteed option years.
That's obviously quite a long deal for someone who had yet to play in the big leagues. But the Pirates obviously have an idea what type of talent they have here (and so must he).
Another Pirates offer was said to be slightly shorter in length.
The Pirates' bids were said by someone with ties to the team to be modeled to some degree after the contract of outfielder Starling Marte, which was for $31 million over six years and included two club options. Another person with connections to the team indicated one issue now might be giving Polanco a superior deal to Marte, who had played more than a full season when he was signed this winter.
The Pirates also scored with an early $51.5-million, six-year deal with Andrew McCutchen, meaning two-thirds of their great outfield of the future is locked up.
The Pirates were reported in May to have offered close to $25 million for seven years to Polanco in a bid extended during this spring training, but that figure may have been based on him qualifying for super-two arbitration status after 2016, which was prevented from happening once the Pirates waited until into June before promoting him.
On a per-year basis, the Pirates' more recent offers were thought to have been only slightly higher than the one made in spring, which may well reflect that self-imposed desire to keep in the range of Marte's deal.
Meanwhile, Polanco might be concerned to sign up for a deal that includes team options eight, nine and 10 years down the road that may be worth only a fraction of his value by then.
Polanco is said to have countered the Pirates' offers at least two times, as he has endeavored to stay a Pirate. But in that case, too, the Pirates were said to have been surprised that one counteroffer was seen as no lower than a previous counteroffer.
That could be because Polanco, a five-tool player, has continued to impress, first by hitting .347 at Triple-A Indianapolis, then posting a .338 average in his first 16 games for Pittsburgh. If anything, his value has risen with his play.
Pirates general manager Neal Huntington couldn't be reached, and Polanco's agent Rick Thurman declined comment.
The Pirates benefited financially by waiting to promote Polanco by delaying his arbitration eligibility (although they are on record saying they did it because conservative callups worked better in terms of early performance in the cases of McCutchen, Gerrit Cole and Marte compared to the quicker one for Pedro Alvarez, who struggled early). However, in retrospect the Pirates might have been better offer trying a higher offer earlier for Polanco, who's en route to establishing himself as one of the brightest young stars in the game.
Show Comments
Hide Comments