Cardinals KO Reds to retain EOB heavyweight championship belt
We have a championship belt (seriously, thanks to Photoshop!) this season here in Eye on Baseball. And the Cardinals have retained their belt with a series win over the Reds.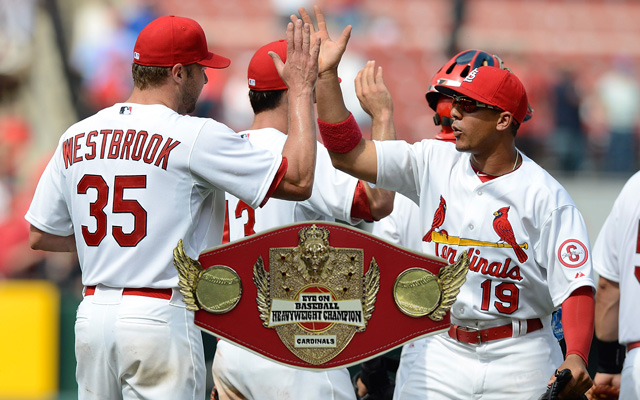 More MLB: Scoreboard | Standings | Probable Pitchers | Sortable Stats | Odds
Note: This isn't for everyone and it's totally just for fun. Feel free to check out our myriad other content if you fall in the group that doesn't enjoy off-the-wall items.
And now, I'm gonna do this because a few of my friends will think it's awesome.
LLLLLLLLadies and gentlemen, boys and girls, children of all ages, CBSSports.com is here to note that the St. Louis Cardinals are still the Eye on Baseball heavyweight champions of the worrrrrrrrrrld.
Note II: If you're confused by what you just read, don't worry. New Age Outlaws fans loved it.
Anyway, the St. Louis Cardinals won the Eye on Baseball heavyweight championship this past weekend by taking two of three from the Giants -- who brought the strap into the season via the World Series title last October.
And after being bloodied by the Reds in the waning seconds of Round 1 this series (13-4 after the Reds scored nine runs in the ninth), the Cardinals recovered to take down the Reds in convincing fashion Tuesday (5-1) and completely knock them out (10-0) Wednesday. It was a three-game series, so the Cardinals keep the belt.
Note that even if it were a four-gamer, the Cardinals would have already done enough to retain. Here are the rules:
1. A team must win a series from the champion to take the belt. One game isn't going to cut it, considering it's a 162-game season and teams all view the season in terms of series.

2. If the belt-holder splits a series (two- or four-game series), it retains. Much like a draw in boxing or a count-out situation in pro wrestling, you don't get the belt unless you actually beat the champion. A tie isn't good enough.

3. If, at the end of the regular season, the belt-holder does not make the playoffs -- and due to the dynamics of this thing, that scenario is entirely plausible -- said team will be stripped of the title for not qualifying for the postseason. Then, the winner of the playoffs -- the World Series -- takes the belt and the title into the offseason.
And now, here's our running big board.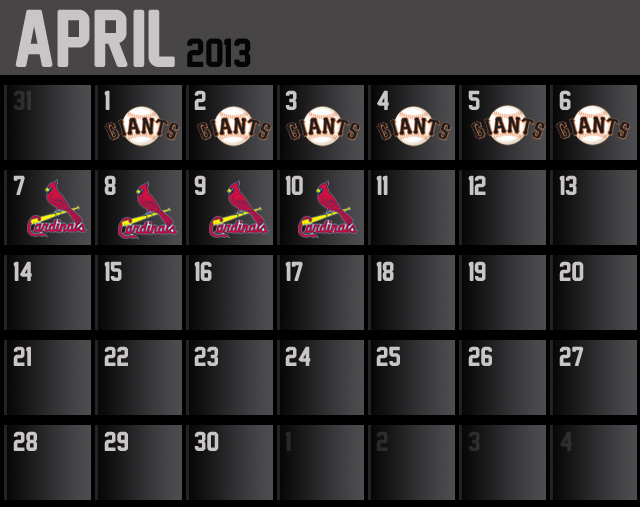 The Cardinals now will host the Brewers this weekend for a three-game series. Can the Crew take the belt away, or will the Redbirds hold on for at least one more series? We'll check back in Sunday.
And if you ain't down with that, well ...
Show Comments
Hide Comments