Cardinals send Justin Masterson to bullpen
Deadline pick-up Justin Masterson wasn't getting it done as a member of the St. Louis rotation.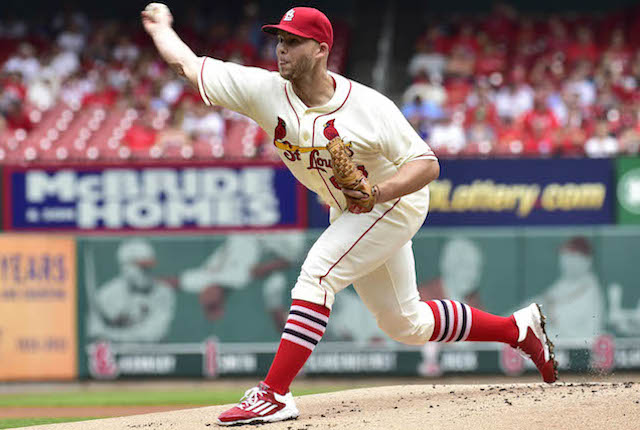 The Cardinals have moved struggling right-hander Justin Masterson to the bullpen, writes Rick Hummel of the St. Louis Post-Dispatch. Manager Mike Matheny confirmed the decision on Monday night. 
The Cardinals acquired Masterson from the Indians leading up to the non-waiver trade deadline in exchange for minor-league outfielder James Ramsey. In six starts for St. Louis, Masterson has logged an ERA of 7.90 and a K/BB ratio of 2.00. He's averaged less than five innings per start over that span. Masteron's long-standing platoon issues -- in part a function of his low-slot delivery -- may indeed make him a better fit for relief work, at least right now. 
As Hummel writes, Marco Gonzales or Tyler Lyons will likely replace Masterson in the rotation starting Thursday against the Brewers. 
Show Comments
Hide Comments