Cardinals' Triple-A affiliate to sport 'ancient Egypt' uniforms
All hail the Memphis Redbirds for devoting their uniforms to the original Memphis of ancient Egypt.
MORE: Spring Training | Scoreboard | Team previews
No one does one-off uniforms quite like the minor leagues, and the latest bit of unassailble evidence of same comes courtesy of the Memphis Redbirds, Pacific Coast League affiliate of the St. Louis Cardinals. Please regard their championship homage to the original Memphis of ancient Egypt ...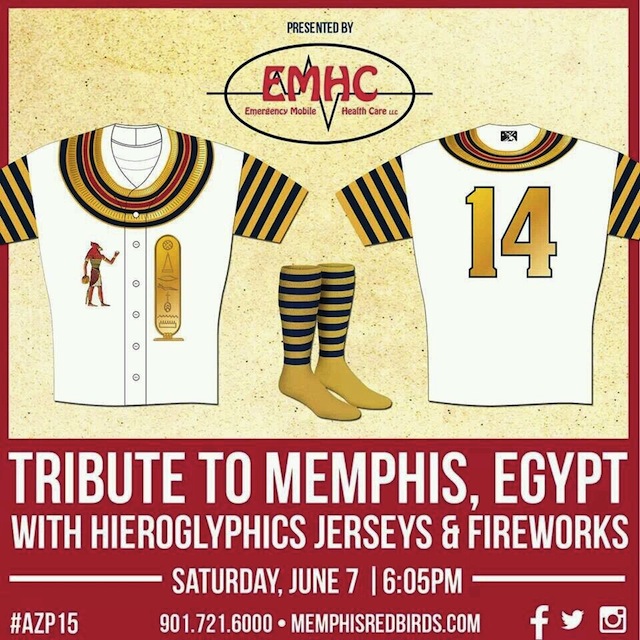 Let me say that those are ridiculous. Now let me say that, in this instance, I wield the word "ridiculous" as nothing short of a soaring compliment. All hail those many-striped leggings! 
All together now: Excelsior!
(Wink of CBS eye: @PhilHecken)
Show Comments
Hide Comments
If Puig is on the move, where might he land?

The Yankees are trying things

The two hit kings are taking a few swings off the field
Hill has made just two full starts since May 29, so scouts haven't seem much of him

Many of their numbers are nearly identical

The Nationals are willing to trade Giolito for Miller straight up, according to an MLB.com...