Carlos Correa had surgery to repair broken fibula
Astros top prospect Carlos Correa suffered what was thought to be a serious lower leg injury Saturday. As it turns out, it was. He broke his fibula and had to undergo surgery.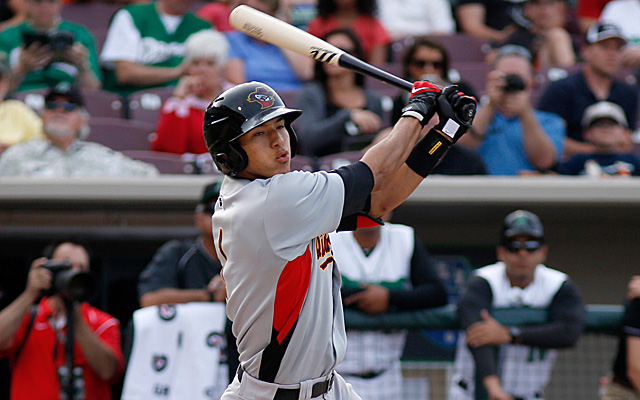 MORE: SI predicts Houston to win the Fall Classic in 2017
Top Astros prospect -- and number one overall pick in the 2011 MLB draft -- Carlos Correa left a game with what appeared to be a serious injury back on Saturday night to his right leg. As it turns out, it was serious.
Correa fractured his right fibula and had to undergo surgery to repair the injury, the club officially announced Wednesday. Per a press release, general manager Jeff Luhnow said that Correa will miss the rest of the 2014 regular season, but he is expected to make a full recovery in time for the 2015 season.
So Correa's 2014 season -- with High-A Lancaster -- ends with a line of .325/.416/.510, 16 doubles, six triples, six homers, 57 RBI, 50 runs and 20 stolen bases in 62 games. Basically, the consensus top-10 prospect in all of baseball was doing everything well.
On the bright side, Correa is still just 19 years old.
Show Comments
Hide Comments