Cody Ross says Red Sox 'lied to my face' during contract negotiations
D-Backs outfielder Cody Ross had some harsh words for the Red Sox during a radio interview on Friday.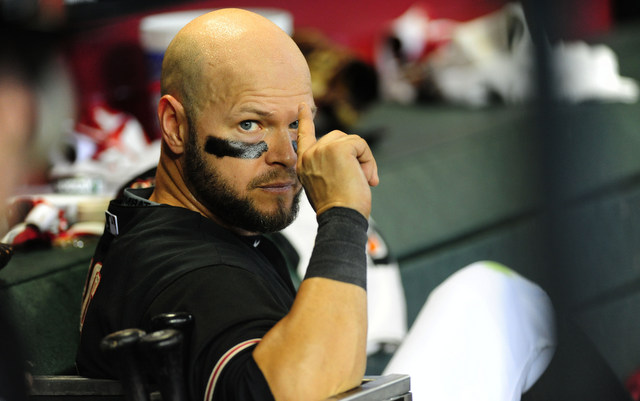 More MLB: Scoreboard | Standings | Probable Pitchers | Sortable Stats | Odds
The Red Sox signed Cody Ross to a bargain one-year, $3 million contract last season, and he rewarded them by hitting 22 home runs with a 114 OPS+. The two sides discussed a new contract this past winter, but they couldn't come to an agreement and Ross instead took a three-year, $25 million deal from the Diamondbacks.
During a radio interview on Friday afternoon, Ross accused the Red Sox of lying to him during contract negotiations this past offseason. Jerry Spar of WEEI.com has the transcript:
"Once I got into free agency, I didn't drive the price up or do anything that would possibly affect me coming back here," Ross said. "I just wanted fair value and fair years. They weren't willing to go there — for whatever reason, I have no idea.

"They told me that they didn't want to sign guys to long-term deals, and then they gave [Shane] Victorino a three-year deal, and then [Mike] Napoli a three-year deal or four-year deal, whatever it was [later shortened to a one-year deal after health issues popped up]. So, basically they lied to my face. At that point, I kind of got a bad taste in my mouth and wanted to move on, and that was it.

"It is what it is. Like I said, it was a great time being here."
I guess the Red Sox said they could only do a one or two-year deal? Three-year deals for Victorino and Napoli are reasonable and they are better players than Ross, so I'm not really sure what he was expecting. We have no idea how talks went, but saying they lied to you is a pretty serious accusation. I can't imagine his agent is happy either, he's got a relationship to maintain.
Ross, 32, is hitting .271/.328/.385 (96 OPS+) with six homers in 86 games this year.