Craig Kimbrel wins first Trevor Hoffman Award
There's a new award for the best relief pitcher in the NL, called the Trevor Hoffman Award. This year's winner is Craig Kimbrel of the Braves.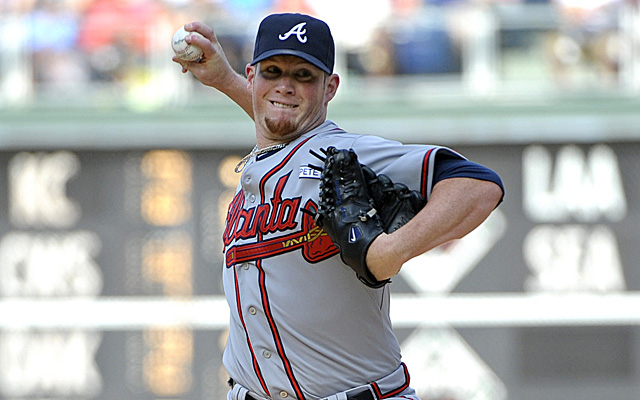 KANSAS CITY, Mo. - Back in April, Major League Baseball announced that a new award would be handed out on an annual basis to the best relief pitcher in each league. The NL version of the award is now known as the Trevor Hoffman Award, and the first winner of it is Braves closer Craig Kimbrel.
The announcement was made by commissioner-to-be Rob Manfred before Game 2 of the 2014 World Series, with Greg Holland winning the AL version, the Mariano Rivera Award. 
"I'm a little jealous [Holland] gets to wear his uniform right now," Kimbrel said. "I'm very humbled and grateful to have this opportunity. Thanks."
Kimbrel, 26, saved 47 games in 51 chances with a 1.61 ERA, 0.91 WHIP with 95 strikeouts in 61 2/3 innings. He became the first pitcher in MLB history to open his career with 40-plus saves in each of his first four full seasons.
Show Comments
Hide Comments