Curtis Granderson among 13 players to receive qualifying offer
The deadline for teams to extend a one-year, $14.1 million qualifying offer to would-be free agents is Monday at 5 p.m. Here's an updating list.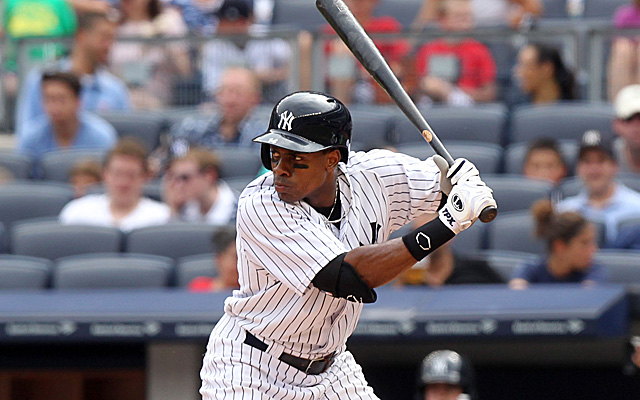 Monday at 5 p.m. ET was the deadline for teams to tender a qualifying offer to free-agents-to-be with at least six years of major-league service time.
The players who did receive an offer have exactly one week to either accept or decline the qualifying offer, which is a one-year deal worth $14.1 million. For the giant names like Robinson Cano and Jacoby Ellsbury , they'll obviously decline the offer, but it's important that their current teams make the offer, because there is draft pick compensation tied to the offer.
Teams signing players who decided to not accept a qualifying offer will forfeit their first round draft pick in next June's amateur draft. The first 10 picks are protected, however, so the Houston Astros , Miami Marlins , Chicago White Sox , Chicago Cubs , Minnesota Twins , Seattle Mariners , Philadelphia Phillies , Colorado Rockies , Toronto Blue Jays and New York Mets would forfeit a second rounder -- not a first -- should they sign a player who refused a qualifying offer. Teams who lose a free agent to another team after making a qualifying offer receive as compensation a supplemental draft pick between the first and second rounds. 
In all, 13 players received qualifying offers prior to Monday's deadline. Here's the full list:
Qualifying offer extended:
Carlos Beltran , St. Louis Cardinals
Robinson Cano, New York Yankees
Shin-Soo Choo , Cincinnati Reds
Nelson Cruz , Texas Rangers
Stephen Drew , Boston Red Sox
Jacoby Ellsbury, Red Sox
Curtis Granderson , Yankees
Ubaldo Jimenez , Cleveland Indians
Hiroki Kuroda , Yankees
Brian McCann , Atlanta Braves
Kendrys Morales , Mariners
Mike Napoli , Red Sox
Ervin Santana , Kansas City Royals
For a complete list of all free agents -- including the 150 or so players who didn't receive qualifying offers -- check out our free agent tracker, which will be updated throughout the offseason: FA tracker: Position players | FA tracker: Pitchers. 
Show Comments
Hide Comments