D-Backs, Dodgers starting season in Australia
Let's just say that the Diamondbacks are off to a rough start before their game against the Dodgers even begins.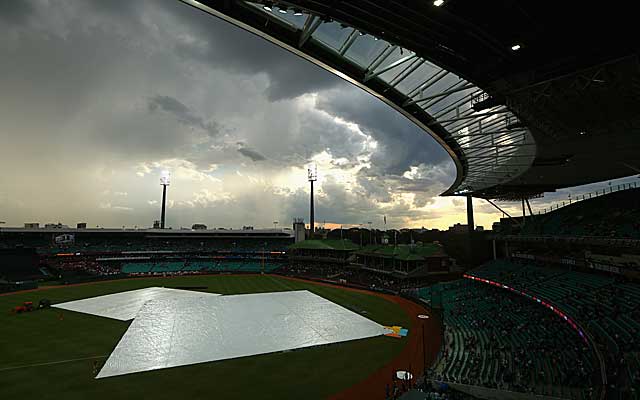 MORE: Spring Training | Scoreboard | Team previews
UPDATED: 5:04 a.m. ET: The Diamondbacks and Dodgers make history with the first MLB pitch ever thrown in Australia. Wade Miley retires Dodgers phenom Yasiel Puig for the first out.
GameTracker: Diamondbacks vs. Dodgers
UPDATED: 4:23 a.m. ET: The D-Backs and Dodgers were slated to open the season at 4 a.m. ET, but the game was delayed by rain. The game was expected to start after a short delay.
Previous post: The Diamondbacks and Dodgers were slated to open the 2014 season in a matter of hours when they play the first of two games in Sydney, Australia. Already, though, the D-backs are having some problems ... 
When your team bus gets a flat on the way to Opening Day at @scg ... then the players go on #Walkabout #Dbacks pic.twitter.com/9Uvj81hno7

— Steve Berthiaume (@BertDbacks) March 22, 2014
As noted, the team bus got a flat, and the D-backs walked the remaining half-mile to the Sydney Cricket Ground. So that happened. 
I must say, though, not changing your own flat strikes me as something less than gritty. On the other hand, walking = gritty.