'Daily News' wants you to know that A-Rod shaves his arms, legs
The 'New York Daily News' continues to be the first and last word in pointless A-Rod minutiae.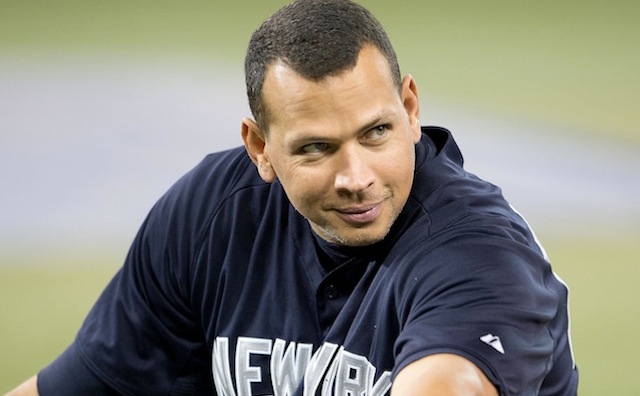 More MLB: Power Rankings | Expert Picks | Latest news & notes | Fantasy news
May we proudly present the following breathless dispatch from the New York Daily News, where the good times go to read about the good times ... 

This is more than just sober-minded straight news, mind you. There's also a fact- and fun-filled anecdote: 
The baseball barber once even gave the home-run hitter a hand, he admitted.

"I was in the clubhouse before a game and I saw A-Rod shaving his legs with clippers," Lopez said of the bizarre encounter about four years ago. "He has his own pair."

"It was a little uncomfortable for him, you know, the angle, and he wasn't doing it well. I was afraid he was going to cut himself," Lopez recalled.

He offered to do the job for A-Rod and quickly started buzzing the fuzz off the infielder's legs.
Now go forth and buy a paper copy of the Daily News. Put it in an heirloom dresser in the attic until it yellows and withers. Retrieve it when the grandchildren of your grandchildren ask you if you were there when the world learned that Alex Rodriguez shaved his arms and legs. 
I feel sure this is nothing unusual for a professional athlete who regularly gets his limbs taped up, but it's A-Rod and the Daily News will let no A-Rod banality go un-trumpeted. 
It is our privilege to in some small way enable this continuing practice. 
Show Comments
Hide Comments