David Wright 'very unconcerned' about neck stiffness
Mets third baseman David Wright won't play Monday night at Miami due to neck stiffness but is 'very unconcerned' about the issue.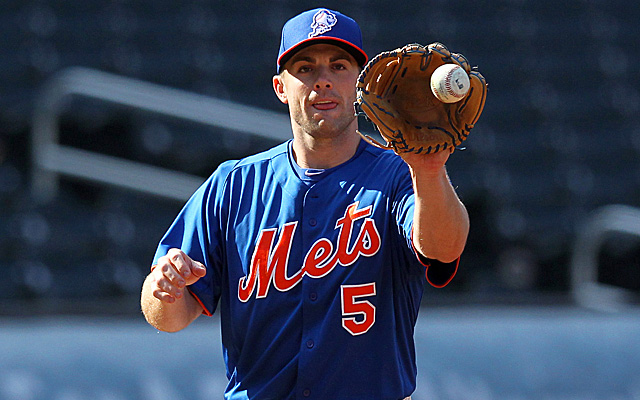 More MLB: Scoreboard | Standings | Probable Pitchers | Sortable Stats | Odds
Mets third baseman David Wright is not in the lineup for Monday's road game against the Marlins, as he is nursing a stiff neck. And though that doesn't sound serious in and of itself, there always the possibility this thing lingers.
"Ideally, I would have woke up today and it would have been better, but it got worse," Wright said (ESPN New York). "You figure hopefully one day and then be back in there tomorrow. I just wouldn't be good to anybody going out there today. ... It's just tough to turn. Obviously, it's more down my right side, so it's tough to throw."
Wright also told reporters he's "very unconcerned" about the issue, but he is going to see a local doctor on Monday to be examined.
Also, manager Terry Collins told reporters that Wright isn't usually the kind of player to disclose his issues to the team and instead usually plays through pain.
"He played with a broken back. A stiff neck is not something he's going to come out of the lineup for," Collins said (ESPN New York). "I asked him about coming out yesterday, and he said he was fine. He thought he could finish, which he did. I had suspicions along with the trainers that today he might be a little stiffer than he was. I was just not going to take a chance today."
So, essentially, for now, this is something that's a day-to-day issue that could rather easily go away but still bears monitoring because it could end up being a serious issue. Time will tell.
Wright, 30, is hitting .309/.436/.506 with four doubles, three triples, two homers and 19 RBI this season.
Show Comments
Hide Comments