Denny McLain has strong words for Tigers closer Joe Nathan
Regarding Joe Nathan's dead arm and ineffectiveness, Denny McLain isn't buying it.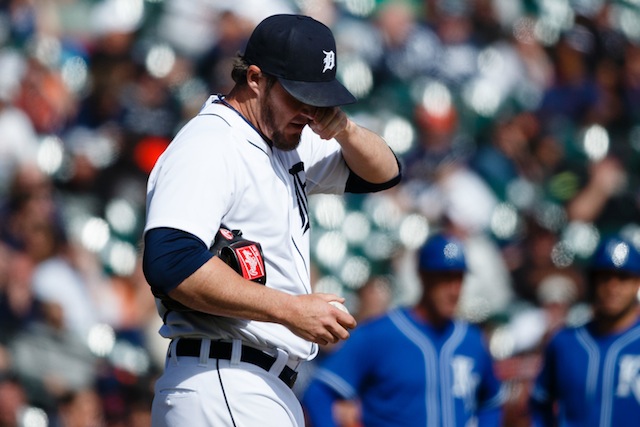 More MLB: Scoreboard | Standings | Probable Pitchers | Sortable Stats | Odds
I'm not sure why the world needs to hear more from disgraced former two-time Cy Young winner Denny McClain (MLB's last 30-game winner), but he's nothing if not promiscuous with his opinions. And speaking of those opinions, he's got a few regarding Tigers closer Joe Nathan, who recently atttributed his early-season struggles (12.27 ERA after four appearances), at least in part, to a dead-arm phase. 
Here's what McLain had to say on The Game 730 am:
"What the hell is a dead arm? Can you tell me please?"

"Get a shot of cortisone, put a little dirt on it, Joe, kick yourself in the ass and get out there. I am tired of excuses. Everybody's got an excuse in this game today. Get dressed, go play. They're paying you tens of millions of dollars to play the game and you want to come up with a dead arm?"
Breaking news: Dead arms happen, especially early in the season. It's an actual thing. One might point out that McLain seemed to have a dead arm from pretty much 1969 onward, so he should be familiar with the malady, at least on a theoretical level. Yes, Nathan's been lousy thus far, but he is answering the bell. Furthermore, it seems a bit rich for someone of McLain's personal history to be questioning anyone else's devotion to craft and or professional integrity. On the other hand, I suppose it makes for hot radio. 
(Wink of CBS eye: BBTF)
Show Comments
Hide Comments