Derek Jeter begins baseball activities following lost 2013 season
Derek Jeter was limited to only 17 ineffective games last year due to various leg injuries, but he is healthy and started preparing for the 2014 season on Monday.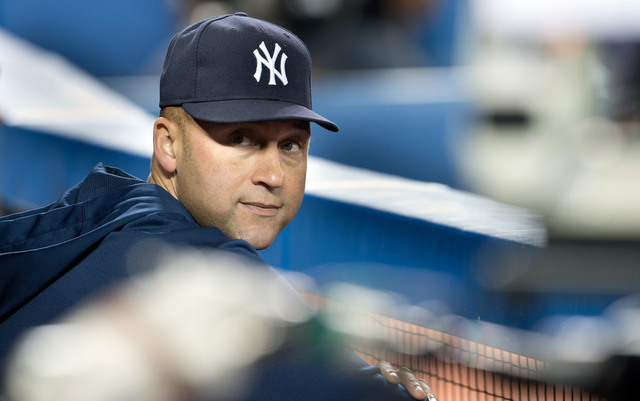 MORE: FA tracker: position players | FA tracker: pitchers
Various leg injuries, including a fractured left ankle suffered during the 2012 ALCS, limited Yankees captain Derek Jeter to only 17 games last season. He is healthy now and on Monday he started baseball activites as he prepares for the 2014 season. Here's more from the Associated Press:
The Yankees captain hit off a tee in a batting cage and fielded 108 grounders on the grass in front of the infield dirt Monday at the Yankees minor league complex.

...

"I don't think about it, and that's a good thing," Jeter said. "It's good to have a normal offseason and get some work in. Everything is normal now."
Hitting off a tee and fielding 108 grounders -- I assume 107 would have been insufficient -- isn't much, but it's only mid January and spring training is still a month away. A player starting his offseason routine usually isn't newsworthy, but Jeter isn't most players. He barely played in 2013 and he'll turn 40 later this year.
The Yankees have been preparing as if Jeter will spend significant time at DH in 2014, which isn't a bad idea. They signed defensive-whiz Brendan Ryan earlier this offseason and they also have young infielders Eduardo Nunez and Dean Anna on the 40-man roster. I don't think anyone would be surprised if they wound up signing Stephen Drew as well.
In those 17 games last year, Jeter hit only .190/.288/.254 (51 OPS+) with one double and one home run. He served as the team's DH in four of the 17 games.