Dodgers announce coaching staff; Mattingly to officially return in 2014
The Dodgers announced Don Mattingly will return as manager in 2014. The rest of the coaching staff has been finalized as well.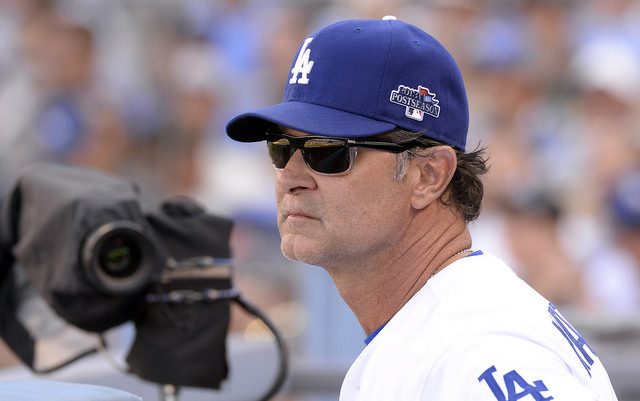 Don Mattingly will return as manager of the Dodgers in 2014, the team announced. Third base coach Tim Wallach takes over as bench coach following the departure of Trey Hillman. Triple-A Albuquerque manager Lorenzo Bundy replaces Wallach as third base coach.
Mattingly, 52, said he "doesn't want to be somewhere he's not wanted" during his end-of-season press conference. The team's NLDS victory vested a $1.4 million option in his contract, but his return was still uncertain. He hinted at wanting a multiyear contract.
The rest of the staff remains intact, including pitching coach Rick Honeycutt, hitting coach Mark McGwire, first base coach Davey Lopes, assistant hitting coach John Valentin, assistant pitching coach Ken Howell, bullpen coach Chuck Crim, catching coach Steve Yeager and coach Manny Mota.
Wallach was a candidate for the Mariners managerial job, which went to Lloyd McClendon last week. The Dodgers couldn't finalize their staff until Wallach's situation was resolved.
Show Comments
Hide Comments