Dodgers going for the jugular, starting Clayton Kershaw in Game 4
With a two games-to-one lead in the NLDS, the Dodgers will start Clayton Kershaw on short rest in Game 4 on Monday.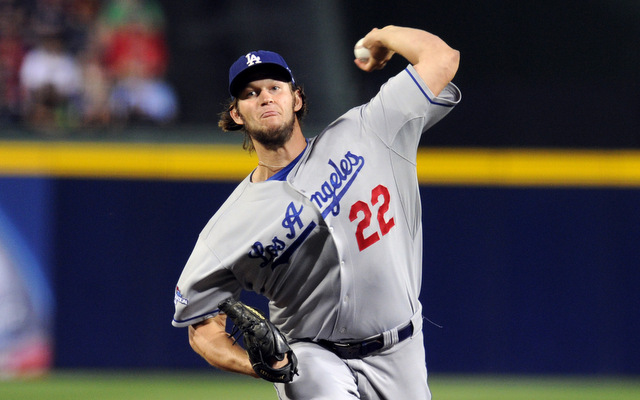 More NLDS: Game 1 quick hits | Game 2 quick hits | Game 3 quick hits | Who has the edge?
The Dodgers are not messing around. With a two games-to-one lead in the NLDS, the team announced Clayton Kershaw will start Game 4 on Monday night. He will be pitching on three days' rest for the first time in his career.
Kershaw, 25, held the Braves to one run on three hits while striking out 12 in seven innings in Game 1. By starting him on Monday, the Dodgers figure to use Game 2 starter Zack Greinke either in Game 5 of the NLDS (on normal rest) or Game 1 of the NLCS (on extra rest). Kershaw is the only pitcher whose schedule is being changed.
Scheduled Game 4 starter Ricky Nolasco will presumably be available out of the bullpen. Despite their blowout win on Sunday night, the Dodgers needed six innings worth of outs from their relievers. Nolasco's a nice guy to have out there, if needed.