Dodgers' Hanley Ramirez suffers jammed thumb in WBC final
The Dodgers have another injury concern, after Hanley Ramirez left Tuesday night's World Baseball Classic championship game with a jammed right thumb. Team officials said they don't think the injury is serious, but Ramirez is expected to undergo an MRI exam Wednesday in Arizona.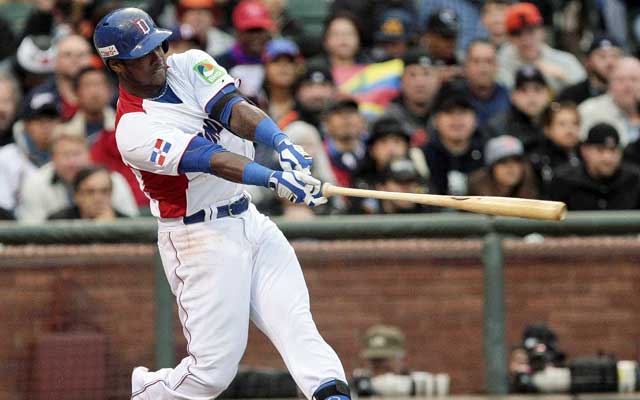 SAN FRANCISCO -- As the World Baseball Classic ended, the Dominican Republic was celebrating.
The Dodgers were holding their breath.
Dodgers shortstop Hanley Ramirez, who was playing third base for Team DR against Puerto Rico, left Tuesday night's championship game after jamming his right thumb while diving for Jesus Feliciano's ground-ball single. Dominican Republic general manager Moises Alou said Ramirez's thumb was swollen, and he would likely have an MRI exam performed Wednesday in Arizona.
Dominican Republic manager Tony Pena and third-base coach Juan Samuel both said they don't believe Ramirez is seriously hurt, but the Dodgers likely won't feel comfortable until Ramirez's MRI comes back clean and he's able to take the field again for them.
Ramirez played third base in the WBC, because the Dominican team had Jose Reyes at shortstop. Ramirez had one hit in two at-bats on Tuesday. He finished the WBC with five hits in 21 at-bats (.238).
Show Comments
Hide Comments
Our Latest Stories
Poche threw LSU's first individual no-hitter since 1979 last weekend

Party on Brett. Party on Josh

Jay Bruce is going to start taking ground balls at first base
Agent Scott Boras confirmed this offseason Harper played through 'an issue' last year

Bourn may still be ready in time for Opening Day

It's time to take a look at the NL West, including what SportsLine and Las Vegas think about...