Dodgers' Josh Beckett likely out for season with hip injury
To hear Dodgers manager Don Mattingly tell it, right-hander Josh Beckett probably won't pitch again in 2014.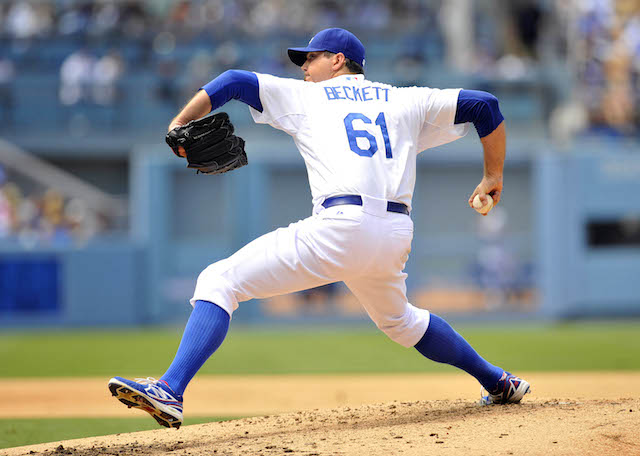 By the sounds of things, the Dodgers' rotation depth will continue being tested for the rest of the 2014 season. That's because right-hander Josh Beckett, who's been sidelined since Aug. 3 with a torn labrum in his left hip, isn't likely to pitch again this year. Here are manager Don Mattingly's comments via Bill Shaikin: 
#Dodgers mgr Don Mattingly said RHP Josh Beckett pitching again this season is "probably not very possible." Surgery up to Beckett now

— Bill Plunkett (@billplunkettocr) September 3, 2014
Prior to the injury, the 34-year-old Beckett had positioned himself as a Comeback Player of the Year candidate. Besides no-hitting the Phillies on May 25, Beckett has pitched to a 2.88 ERA in 115 2/3 innings. That came on the heels of any injury-shortened 2013 in which he gave up 30 runs in eight starts. 
Beckett's eligible for free agency this coming offseason. 
Show Comments
Hide Comments