Dodgers, Kershaw make progress, but still hard to gauge optimism
Star lefthander Clayton Kershaw is believed to have been seeking about $225 million in talks.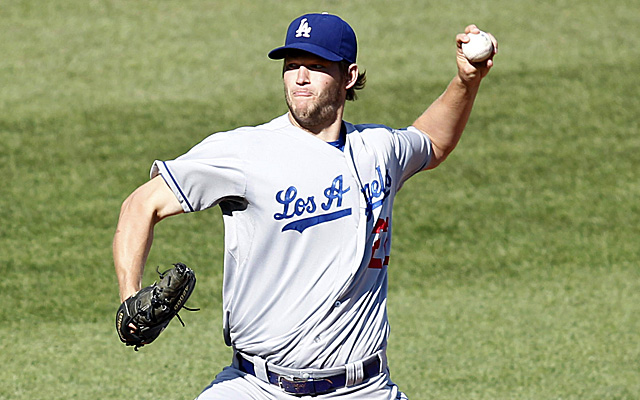 There's been some progress in the Clayton Kershaw negotiations, but word is that he has been seeking about $225 million and talks have gone on too long for people familiar with the discussions to suggest the sides are close to a deal yet.
While there's been movement, it isn't known how close the Dodgers are willing to come to the $225 million figure, so optimism can't be gauged at this point. It's also possible he may be willing to come off that figure -- though the deal still has a very good chance to exceed $200 million.
It's likely the Dodgers understand the star left-hander should be the highest-paid pitcher, which would put his contract at above the $180 million record Justin Verlander set on a seven-year deal on the eve of the season. Before Verlander, Felix Hernandez signed for $175 million, also over seven years.
Dodgers general manager Ned Colletti declined comment via text message. Casey Close, Kershaw's agent, didn't return messages.
Kershaw makes $11 million this year, the second of a two-year, $19 million contract. He is eligible for free agency after the 2014 season.
Ken Rosenthal of Foxsports.com reported on Saturday night that there's been progress.
Kershaw is 5-4 with a 1.84 ERA. He is 25 years old, five years younger than Verlander.