Dodgers place Clayton Kershaw on disabled list
Dodgers ace Clayton Kershaw has been forced to the DL for the first time in his career, due to a back injury.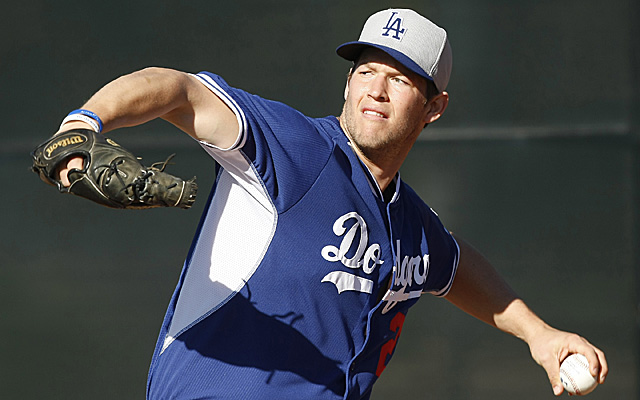 MORE: Predictions | Spring Training | Scoreboard | Team previews
Dodgers ace Clayton Kershaw has been placed on the 15-day disabled list after he felt some discomfort in his back while throwing Saturday afternoon.
The move is retroactive to March 23 and Kershaw will be eligible to return April 7.
Kershaw was completely healthy heading into the Dodgers opener -- a week ago in Australia -- when he worked 6 2/3 innings. He allowed five hits, a walk and a run while striking out seven and picking up the win. Upon getting back home, though, Kershaw informed the club of some pain in his back and he was scratched from his start Sunday night against the Padres.
This marks the first stint on the disabled list in Kershaw's career, which began at the big-league level in 2008.
Kershaw, 26, won the 2013 NL Cy Young when he was 16-9 with a 1.83 ERA, 0.92 WHIP and 232 strikeouts in 236 innings last season. It was his second Cy Young in three years and in the offseason he was awarded with a seven-year, $215 million deal.
Hyun-jin Ryu will get the start in Kershaw's absence Sunday night.