Fifty years later, Willie Mays recalls hearing JFK assassination news
With the 50th anniversary of the assassination of President John F. Kennedy approaching, MLB Hall of Famer Willie Mays recalls hearing the news.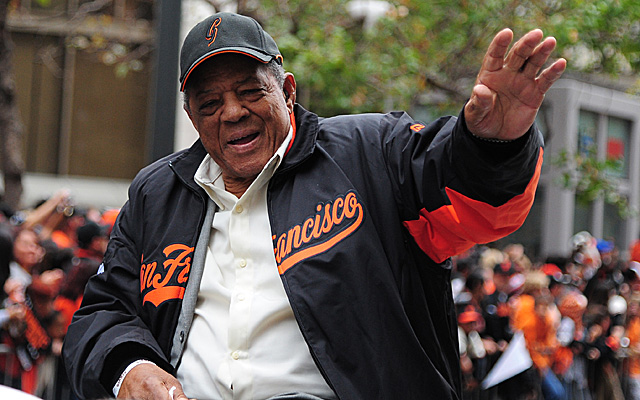 Friday of this week (Nov. 22, 2013) marks the 50th anniversary of the assassination of President John F. Kennedy in Dallas. I wasn't alive at the time, but every single person who was alive with whom I've discussed the event notes that it's one of those times in life that you always remember where you were when you first heard the news.
Among those people with a story is MLB Hall of Famer Willie Mays, who discussed his memory with Life books for "The Day Kennedy Died." Here an excerpt:
It was offseason for baseball and I was going to play some golf. I was just leaving, walking through the door. I'd left the radio on and heard a voice cut into the broadcast. It caught my attention. I backed up to listen.

The news didn't seem real. The man said President Kennedy had been shot. My heart filled with so much sadness and fear. How could they shoot the President? I started to cry. I stood there and listened as hard as I could. Maybe I had heard it wrong.

But I'd heard it right.

I had been invited to the inauguration, but couldn't make it. I always thought that I would have another chance to meet President Kennedy. I never did. But I have met many members of his family and that has been a wonderful thing in my life. They have gone forward and done great things with their lives.

Now, thinking back, there is still sadness and regret but even hope. I was sad for my country on that November day in 1963, but I see these young ones coming up and I have hope.
The book is available on Amazon.com for around $30-$35 in hardcover.
Show Comments
Hide Comments