Former Cardinals exec pleads guilty in Astros hacking
On Friday, former Cardinals scouting director Chris Correa pleaded guilty to five of 12 charges related to the hacking of Astros computers.
Former Cardinals scouting director Chris Correa on Friday pleaded guilty to five of 12 charges related to the 2014 hacking of the Astros' computer network at a District Court in Houston. Around the time the leaked information appeared on Deadspin, the FBI launched an investigation into the matter.
As David Barron of the Houston Chronicle noted on Twitter, Correa faces a maximum penalty of five years in prison and a $250,000 fine per charge. As part of his plea, he's agreed not to appeal his sentencing, which is scheduled for April 11. 
In 2014, an internal and proprietary Astros database was compromised from outside the organization and portions of it were leaked to the public. Investigators believed the hack was undertaken in an attempt to embarrass Astros GM -- and former Cardinals exec -- Jeff Luhnow. The database, known as Ground Control, included scouting reports, statistics, and, until just prior to the 2015 season, summaries of trade discussions. When Luhnow was with the Cardinals, the team operated a similar system known as Red Bird Dog.
Eventually, the trail led back to the Cardinals and specifically Correa, 35, who had become the team's scouting director in December of 2014. After his involvement came to light, Correa was initially given an imposed leave of absence by the team. In July, however, the Cardinals fired him.
Here via Wendy Thurm is the criminal complaint against Correa:
From that complaint, here's a screengrab summary of when Correa is alleged to have accessed the Astros' database:
At the time, Correa claimed he accessed the database only to confirm that Luhnow had not lifted proprietary information from the Cardinals and through his attorney denied "any illegal conduct." On that point, here's what Correa said to Judge Lynn Hughes in U.S. District Court in Houston on Friday:
Hughes: "Did you find any Cardinals information?" Correa: "I did, your honor."

— David Barron (@dfbarron) January 8, 2016
UPDATE: The Astros refute that they had any proprietary Cardinals information in their database:
Astros statement, from general counsel Giles Kibbe pic.twitter.com/VvpBw35mOI

— Evan Drellich (@EvanDrellich) January 8, 2016
MLB has released a statement regarding Correa's plea, saying the league will take "further actions" if necessary after the government has shared its information:
MLB statement on Chris Correa pic.twitter.com/cBCQAVeCBc

— Evan Drellich (@EvanDrellich) January 8, 2016
As Derrick Goold of the St. Louis Post-Dispatch writes, MLB will likely conduct its own investigation into the matter once the legal proceedings are completed. MLB's probe could result in penalties levied against the Cardinals as an organization. If there's indeed evidence that Luhnow took proprietary information with him to Houston from St. Louis, then that angle will also presumably be considered by MLB.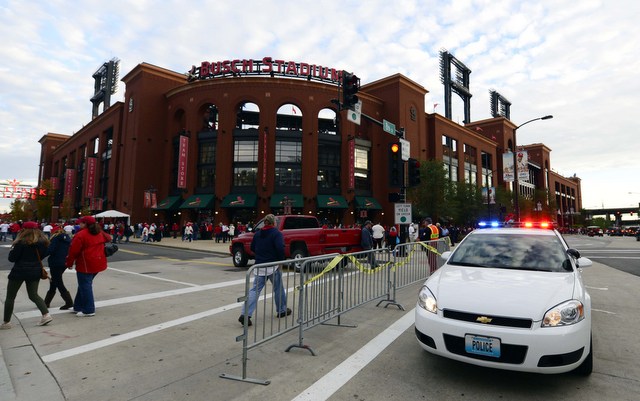 Show Comments
Hide Comments
Our Latest Stories
Matz is heading for another checkup on his troublesome shoulder

Ramos has had a huge breakout season in 2016. Losing him would be a devastating loss for the...

In the previous five times they've won 100 games, the Cubs won the World Series just once
The Marlins made one final tribute to Jose Fernandez following Monday's game

Here's a look at the postseason race standings with seven days left in the regular season

The Indians are without two starting pitchers, a starting outfielder, and their starting c...