Four Rocky Bridges baseball cards and the implications thereof
Look at former major-league infielder Rocky Bridges. Just look at him.
MORE: Minor-league promotion to include "beard-tasting"
Rather than indulge in any ceremonial throat-clearing, I'll just unfurl like a sovereign battle flag these four Rocky Bridges baseball cards of which you should drink deeply ... 
One: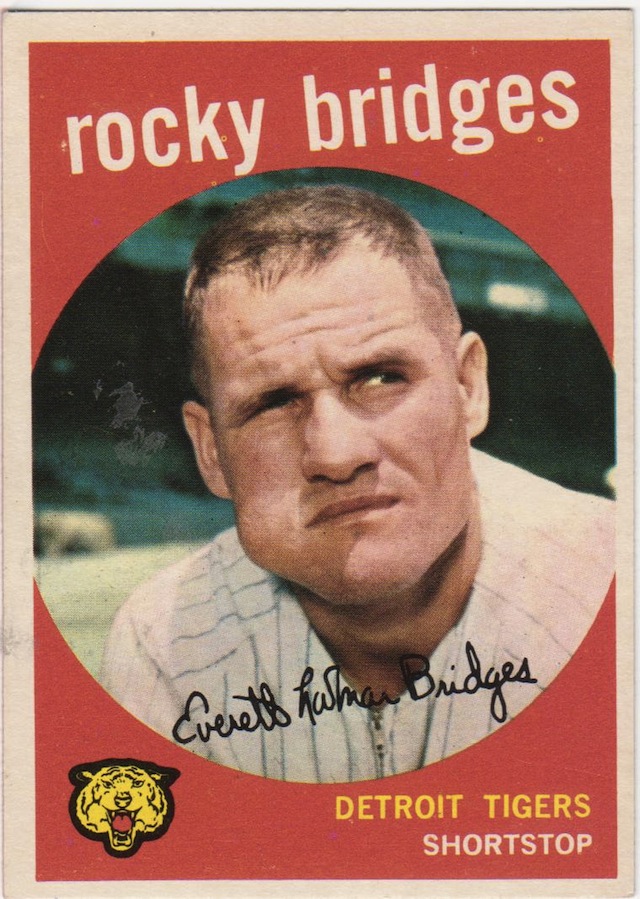 Two: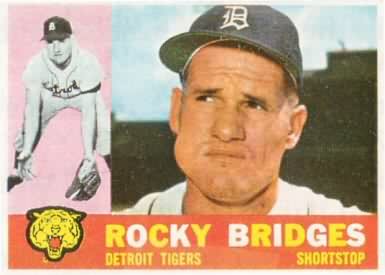 Three: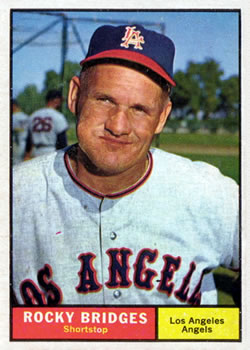 And, finally, four: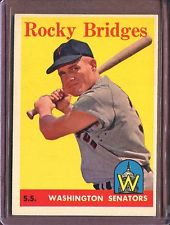 There are those ballplayers who place a pinch of smokeless tobacco between cheek and gum. And then there is Rocky Bridges, USA American infielder of the 1950s and 60s, who instead placed all of tobacco history between his cheek and gum. 
Rocky Bridges, I christen thee: "Skoal Hamster."
Show Comments
Hide Comments
Our Latest Stories
Sanchez has allowed only two hits in his last 14 innings, including six no-hit innings on...

With the Nationals take the NL East again, or will the Mets steal it? Or will someone shock...

The deal buys out Odor's first two years of free agency
The retired slugger told some Miami students as much

The 24-year-old infielder is coming off a breakout 2016 season

A potential base-running blunder by Yankees outfielder Aaron Hicks turns into a master act...