Four Rocky Bridges baseball cards and the implications thereof
Look at former major-league infielder Rocky Bridges. Just look at him.
MORE: Minor-league promotion to include "beard-tasting"
Rather than indulge in any ceremonial throat-clearing, I'll just unfurl like a sovereign battle flag these four Rocky Bridges baseball cards of which you should drink deeply ... 
One: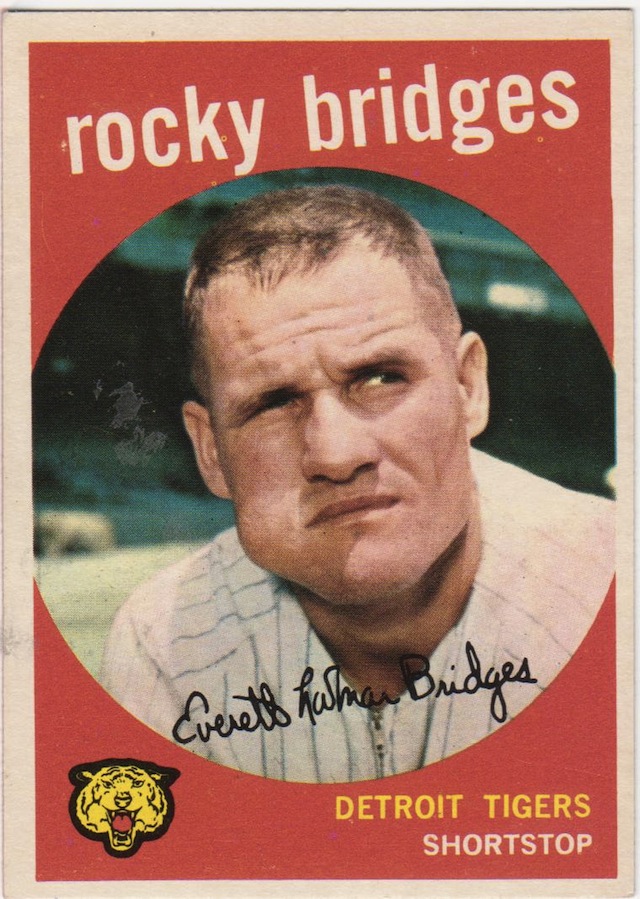 Two: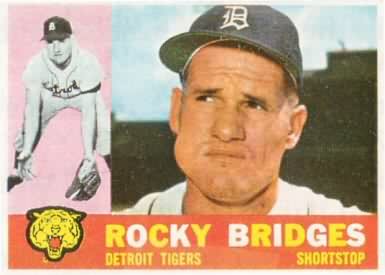 Three: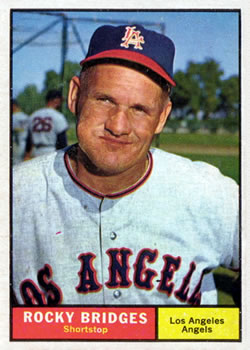 And, finally, four: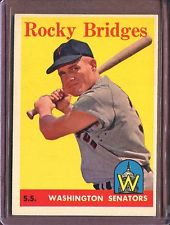 There are those ballplayers who place a pinch of smokeless tobacco between cheek and gum. And then there is Rocky Bridges, USA American infielder of the 1950s and 60s, who instead placed all of tobacco history between his cheek and gum. 
Rocky Bridges, I christen thee: "Skoal Hamster."
Show Comments
Hide Comments
The veteran umpire was unable to get out of the way of the ball

Scott Kazmir and Brett Anderson, come on down

The Blue Jays' catcher had a terrible start to 2016, but he's long since put that behind h...
The Pirates are getting max return on bargains like Joyce, who is one of the league's best...

We know he can fly, but it's ridiculous how much ground he covered here

That's because there's news on Luis Valbuena's hamstring injury