Giants' Chris Heston throws no-hitter against Mets
Giants starting pitcher Chris Heston has thrown a no-hitter in Citi Field.
Giants rookie starting pitcher Chris Heston threw a no-hitter against the Mets on Tuesday in New York, striking out 11. He didn't walk any batters, either, but he hit two batters consecutively and then hit another in the ninth. So no perfect game, just a plain ol' no-hitter with three hit batsmen.
Full box score on CBSSPORTS.com
Heston is the first rookie to throw a no-hitter since Clay Buchholz did so in 2007. This is also the first ever no-hitter with three hit-by-pitches.
Heston had success with pitches in the strike zone and, asked by reporters after the game what his plan was, he made it pretty clear.
"Attack the zone. Don't let the nerves get to me. Just throw quality strikes, and that didn't change in the ninth," Heston said. "Some extra nerves going on. Taking a little more deep breaths out there. I realized it and it was awesome to be part of it."
Here is a look at what Heston was able to do in the strike zone on Tuesday night:
Though Heston's still got his rookie status, he's 26 years old and actually debuted last season for the Giants. This was his 12th start this season and second complete game.
The no-hitter isn't too rare for the Giants. There are now 17 in franchise history, with one in each of the past three seasons. Matt Cain threw a perfect game in 2012 and Tim Lincecum had no-nos in 2013 and 2014.
So Heston's gem means the Giants have thrown a no-hitter in each of the past four seasons.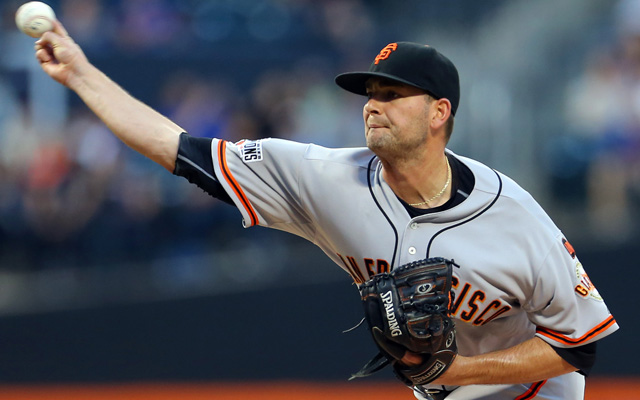 Show Comments
Hide Comments