GIF: Anthony Rizzo's ridiculous plate coverage
Anthony Rizzo hit a home run on a pitch that was way, way, way off the plate Monday night.
More MLB: Power Rankings | Expert Picks | Latest news & notes | Fantasy news
The Cubs lost to the Reds by the score of 6-1 on Monday night (box score), though they rallied to tie the game in the sixth inning thanks to Anthony Rizzo's 16th home run of the season.
In most cases, a random solo homer in the middle innings of another otherwise nondescript late June game would be forgotten. Rizzo's blast does not fall under "most cases" and I'll show you why. The MLB.com video of the homer is unembeddable, so here is a GIF instead: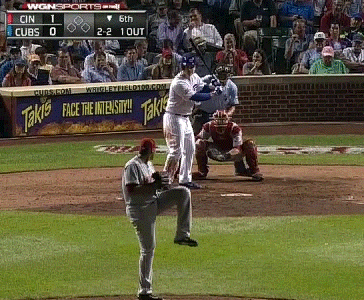 Alfredo Simon hung a breaking ball and it got hammered. That's what good hitters do to hanging breaking balls. Most hitters don't do it to hanging breaking balls that were so far off the plate though: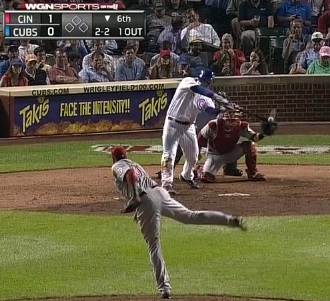 That's ridiculous. I don't even think you can call that plate coverage. It's off the plate coverage.
Look at the pitch location courtesy of the PitchFX data at Brooks Baseball: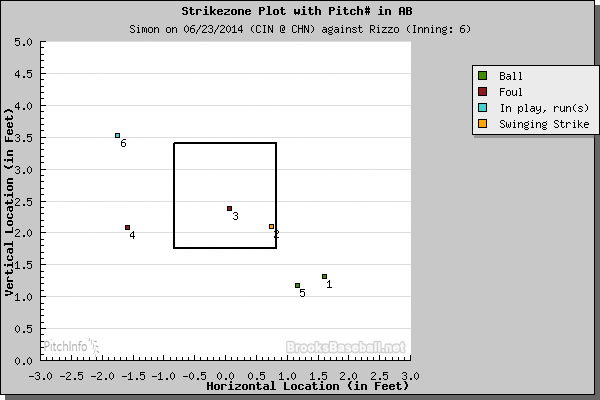 Rizzo had no business a) swinging at a pitch that far off the plate, b) hitting a pitch that far off the plate with authority, and c) hitting a pitch that far off the plate out of the ballpark. That kid is some kind of strong.
By the way, the 24-year-old Rizzo is now hitting .281/.399/.513 (149 OPS+) with those 16 home runs. He is rapidly emerging as one of baseball's top power hitters.
Show Comments
Hide Comments