GIF: Astros' Jose Altuve makes spectacular snag
A hot shot off the bat of Dan Uggla sent Jose Altuve spinning, but the play was made in rather amazing fashion.
MORE: Spring Training | Scoreboard | Team previews
Consider what follows to be your undisputed play of the day. Hot smash off the bat of the Braves' Dan Uggla, but Jose Altuve of the Astros smothers it in astounding fashion ...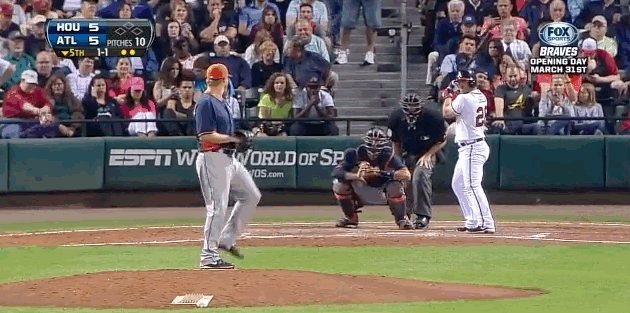 Whoa. Thanks to the "tailing action" on Uggla's mighty grounder, Altuve ends up ranging to his right and making, well, a 360-degree snare to first to nip Uggla on the 4-3 putout (Altuve was part of an infield shift).
That's 1.0 Altuves of brilliance right there.