GIF: Baserunning gaffe gets Miguel Cabrera easily thrown out at home
The Tigers blew a prime scoring opportunity in the first inning of ALCS Game 5 by running themselves into an out at the plate.
-- Follow ALCS Game 5 live with CBS GameTracker --
DETROIT -- The Tigers blew an opportunity to score early against John Lackey in Game 3 of the ALCS two days ago, and they just did the same thing against Jon Lester in Game 5. This time a so very obviously hurting Miguel Cabrera was thrown out at the plate by ... well, a lot:
You can see third base coach Tom Brookens waving Cabrera around third, but a few seconds later he threw up the stop sign. You can't see that in the GIF, but here's a photo: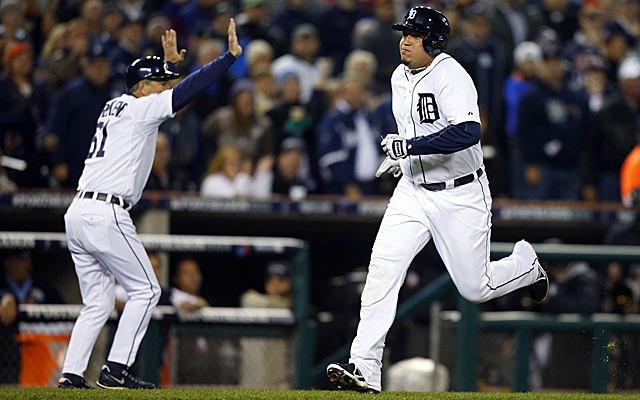 There was no stopping him at that point, Cabrera was at full speed -- a relative term to be sure -- and in no shape to stop and retreat to third.
The play at the plate ended the inning and a prime scoring opportunity for the Tigers.
(GIF via @TheNosebleeds)
Show Comments
Hide Comments