GIFs: Look at these wacky Dodgers run the bases
The Dodgers put on something of a base-running clinic on Tuesday night. And by clinic I mean uncontrolled chaos.
The Dodgers and Nationals have the two best records in the NL, and runs were sure to be at a premium on Tuesday night (GameTracker) with both Clayton Kershaw and Doug Fister on the mound. Sure enough, the game remained scoreless until the fifth inning.
Los Angeles was able to take a 2-0 lead in the fifth thanks to some, shall we say, chaotic base-running. None of this is by the book. First, Kershaw went first-to-third on Dee Gordon's single and Gordon took second base on the throw: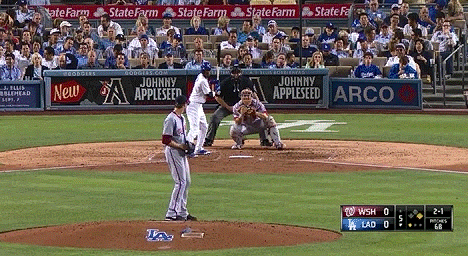 Then, two batters later, both Kershaw and Gordon scored on Adrian Gonzalez's infield single to short. Gonzalez made it to second base on the play. Observe: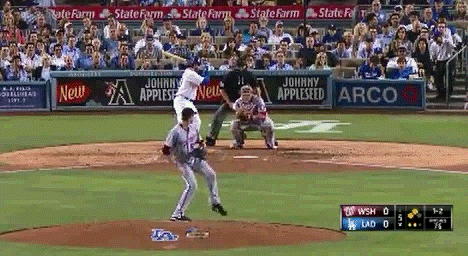 And to think, Yasiel Puig isn't even in the starting lineup.
Show Comments
Hide Comments