GIFs, VIDEO: A's overcome controversy to walk-off vs Red Sox
The A's netted a walk-off win in extras on Saturday, but it probably shouldn't have gotten to that point.
More MLB: Power Rankings | Expert Picks | Latest news & notes | Fantasy news
The Athletics on Saturday topped the Red Sox by a score of 2-1 in 10 innings. However, the A's probably should've wrapped up the win in the standard nine innings. 
In the eighth, Mike Napoli swung through for what appeared to be strike three and an end to the inning. However, plate ump Quinn Wolcott ruled that, a, Napoli foul-tipped the pitch and, b, that the ball hit the dirt before catcher Stephen Vogt snared it. 
Here's a look ...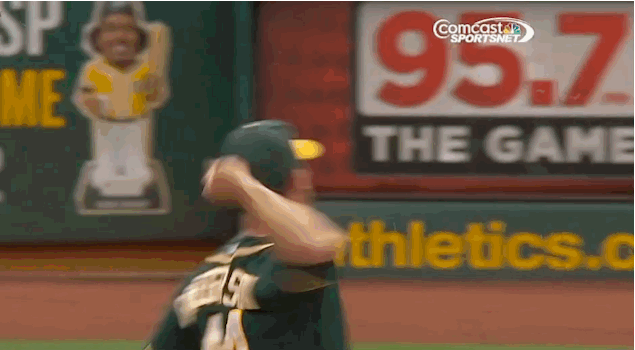 And here's another angle ...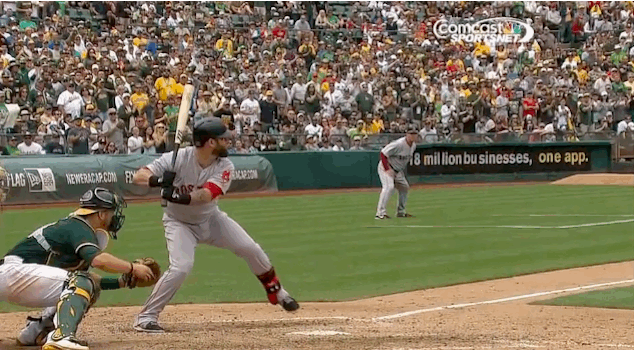 It's certainly possible that Napoli nicked the ball (it sort of sounds like he did), but it's hard to argue that the ball was in the dirt. From each angle, Vogt appears to make a clean catch. Moreover, the plate ump, given his angle, can't possibly know whether the ball was in the dirt. 
According to script, a Luke Gregerson wild pitch ensued, and Dustin Pedroia scurried home from third to tie the game. After Napoli was retired on a fly-out, Oakland manager Bob Melvin was ejected.
The first problem is that Wolcott's call appears to be dead wrong (again, not that he could possibly know whether Vogt's catch was clean). The second is that this kind of call, a catcher's catch or non-catch, is non-reviewable under current rules. So a bad call stood -- a call that could've cost the A's the game -- and the A's had no recourse. 
Well, they did have one recourse, which was to, you know, win the game anyway ... 
Show Comments
Hide Comments