Glen Perkins' 'hometown discount' with Twins was his suggestion
Twins closer Glen Perkins has spent his entire life in Minnesota or with the Twins organization. And his hometown discount contract was his idea.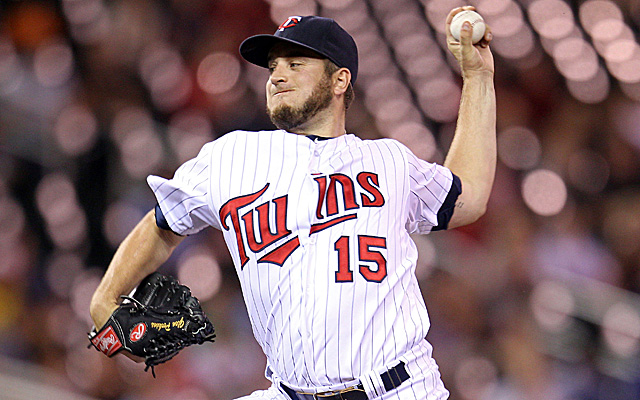 MORE: Spring Training | Scoreboard | FA tracker: hitters | FA tracker: pitchers
The Twins signed All-Star closer Glen Perkins to a four-year, $22 million contract extension Friday. Given his pedigree as a proven closer, it's entirely possible Perkins could have commanded more on the open market after the 2015 or 2016 season.
But that wasn't really his intention. In fact, according to all involved parties, Perkins was the one who came up with the plan.
"All I wanted was to get in a room with them. I said, 'I think they'll be pleasantly surprised with what I'm asking for,' " said Perkins. "I did some homework and came up with a plan, and we were able to work it out."
--snip--
"I want to be here. I grew up in Minnesota, and there's nowhere else I've ever wanted to play," the 31-year-old Perkins said. "And now hopefully I'll get to play here my whole career."
Perkins is Minnesota through and through. He was born in St. Paul, went to Stillwater (MN) High School and then the University of Minnesota. He was drafted by the Twins in the first round of the 2004 draft and has never been with any other organization.
He may have been inching toward a bigger payday, in fact, Twins assistant GM Rob Antony told startribune.com that Perkins' offer caught him off guard.
As for the sentiment that this is a discount contract, Perkins' stance will surely be loved by many-a-baseball fan.
"I'll take a $22 million discount [price] any day of the week," Perkins said (startribune.com). "That's more money than I'll ever need."
Show Comments
Hide Comments