Happy Anniversary: MLB names Judge Landis first commissioner
On this date 93 years ago, Major League Baseball elected Judge Kenesaw Mountain Landis as its first commissioner.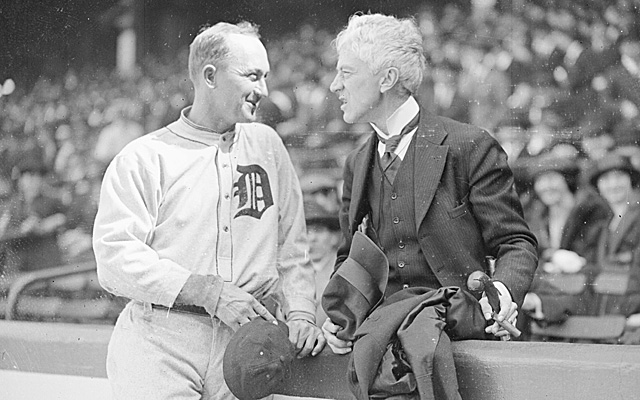 Once upon a time, Major League Baseball did not have a commissioner. But then the 1919 Black Sox scandal stained the sport and it became clear there was a strong need for a top administrative figure. The owners turned to U.S. district judge Kenesaw Mountain Landis.
Landis was elected on Nov. 12, 1920, or some 93 years ago to the day from Tuesday.
One of Landis' first orders of business was to ban Eddie Cicotte, Happy Felsch, Chick Gandil, Shoeless Joe Jackson*, Fred McMullin, Swede Risberg, Buck Weaver** and Lefty Williams for life from baseball due to having taken money from gamblers to throw the World Series.
*Jackson's involvement has long been under question.
**Weaver actually didn't take money, but knew about the fix and didn't turn in the offenders, so he was banned on this basis.
Gambling had been a growing problem in baseball for upwards of a decade and with this one decision, Landis effectively worked toward ending the problem, which only slightly lingered before pretty much going away under Landis' watch.
Under Landis, the minor-league farm system was developed as well. Prior to his tenure, the minor leagues were essentially independant leagues.
Landis would serve as commissioner of baseball until his death on Nov. 25, 1944. He was enshrined in Cooperstown in 1946 after being elected in 1944 by the Old Timers Committee.
Since Landis, here's a list of MLB commissioners:
•A.B. "Happy" Chandler, 1945-51
•Ford Christopher Frick, 1951-65
•General William "Spike" Eckert, 1965-68

•Bowie Kent Kuhn, 1969-84
•Peter Victor Ueberroth, 1984-88
•A. Bartlett Giamatti, 1988-89
•Francis "Fay" Vincent, 1989-92
•Allan H. "Bud" Selig, 1998-present (Selig was "acting commissioner" from 1992-98)
Show Comments
Hide Comments
Our Latest Stories
The power hitter with the powerful arm missed election by just a few votes in 2017

Despite 555 career home runs, Ramirez has a complicated candidacy

Billy Wagner didn't get much love, either
We learned there were three new Hall of Famers on Wednesday. Here's the reaction

Rodriguez was emotional after finding out he was voted into the Hall of Fame

Barry Bonds and Roger Clemens made significant gains in the 2017 balloting, but what does that...