Happy Birthday: Houston Astros
On Dec. 1, 1964, the Houston Astros received their new name.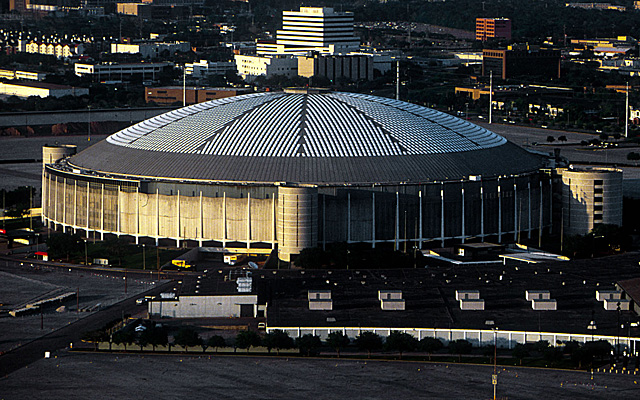 The Major League Baseball franchise in Houston originated in 1962, when the ballclub was called the Houston Colt .45s. After three seasons, however, their name was changed to the Houston Astros.
The name change came after a dispute with the Colt firearm company and coincided with the opening of the first domed stadium in the world. From the Astros official website:
Coinciding with the inaugural Colt .45s season, ground was broken for the franchise's future indoor stadium in 1962. Known during much of its construction as the "Harris County Domed Stadium," the first-of-its-kind ballpark received its official name on Dec. 1, 1964, when Roy Hofheinz announced that the Colt .45s would become the Astros and that the stadium would be named the Astrodome. Both names were created to reflect Houston's prominent space program and its reputation as "Space City, U.S.A."
Thus, Sunday marks the 49th birthday of the Houston Astros. Let us celebrate by recalling the exploits of Craig Biggio, Jeff Bagwell, Cesar Cedeno, Jose Cruz, Mike Scott, Nolan Ryan, Roy Oswalt and the immortal Dickie Thon.
Show Comments
Hide Comments