Hargrove (relaxed, not retired) would like to manage again
Mike Hargrove last managed in the big leagues in 2007, but he'd like everyone to know that he still doesn't consider himself a retired manager. Hargrove, helping out the Indians in spring training, said Saturday that he'd still like to manage again.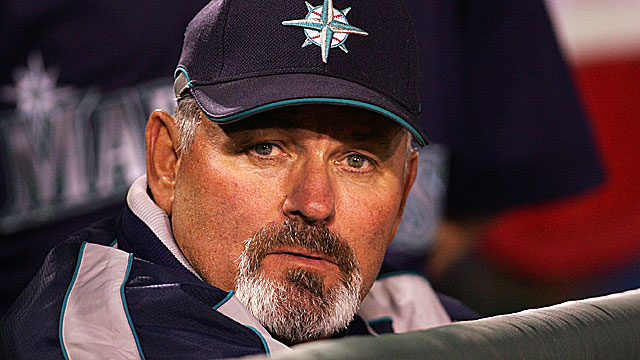 Mike Hargrove, 63, interviewed with the Jays last winter before they brought back John Gibbons.
(Getty Images)
GOODYEAR, Ariz. -- Mike Hargrove has the relaxed look of someone comfortable with his role as a former player and manager.
Just don't call him a retired manager.
"Hopefully, I'll get another shot," Hargrove said Saturday, a couple of days into a two-week stint helping out the Indians in spring training.
Hargrove is 63, which makes him younger than five current big-league managers. But it has been 5 1/2 years since he left the Mariners at midseason 2007, and it's easy to think Hargrove doesn't even want to manage again.
It's easy to forget that Hargrove did interview for the Blue Jays' job last winter before the Jays settled on bringing back John Gibbons.
"I was excited about it," Hargrove said.
For now, Hargrove is excited about the Indians, his team for seven years as a player and another nine as manager. He said he felt a completely different vibe around the team this spring, and he credits that to new manager Terry Francona.
Hargrove is still the only manager in the last 58 years to take the Indians to the World Series (he did it twice). He wasn't nearly as successful with the Orioles or Mariners, but he still has the desire to take a shot with another team.
"I'd like to manage again," he said. "The situation would have to be part of the equation. If it happens again, good. If it doesn't happen, that's OK."
But he's not retired. Not yet.