IMPORTANT PHOTO: Evan Longoria keeps tiny toilet in Rays' dugout
The headline sort of says it all, no? You see, Evan Longoria owns a miniature toilet, and it makes its home in the Rays' dugout.
More MLB: Power Rankings | Expert Picks | Latest news & notes | Fantasy news
What follows is, a, of substantial cultural import, and, b, justification for using the word "wee" in the powerfully suggestive adjectival form. You see, All-Star third baseman Evan Longoria keeps a wee toilet in the Rays' dugout. 
Scurrilous lies, you say? Please bear relieved witness and then apologize for doubting me ...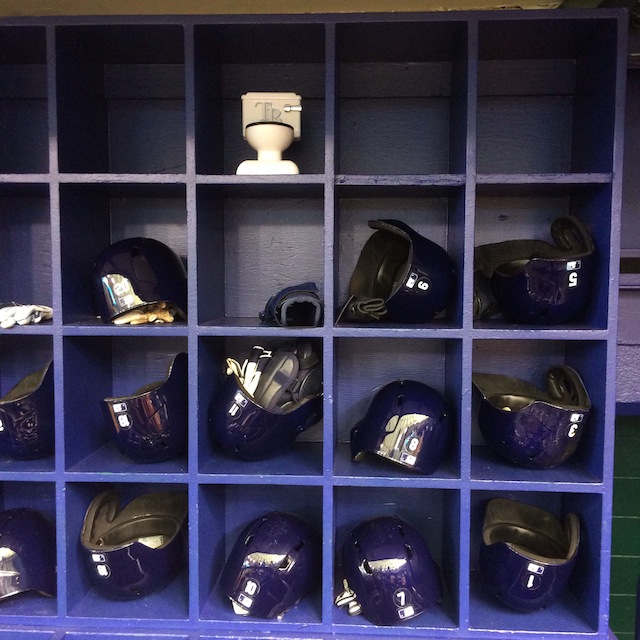 Visual confirmation: That is indeed a branded, wee toilet in the dugout of the Tampa Bay Rays. 
As George Pappas of Cut4 notes, Longoria says the toilet's origins, intent and conferred powers are "a secret." The secret, doubtless, is that the Rays also keep in their dugout an incontinent woodland sprite.
Show Comments
Hide Comments