Jay Z 'intimately involved' in Robinson Cano's free-agency process
Is rapper Jay Z merely a figurehead as his agency handles Robinson Cano's free agency? Not according to the man primarily involved with the Cano case.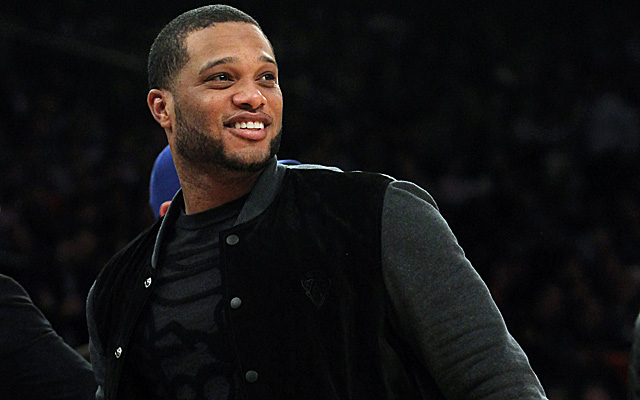 Cano leaves Boras | Jay Z takes swipe at Boras | Jay Z investigated by MLBPA
The top free agent available in this offseason's free agency spree is superstar second baseman Robinson Cano. There's some added drama to the Cano negotiations, too, since he dumped uber-agent Scott Boras in favor of Roc Nation Sports, a new sports agency run by rap mogul Jay Z.
A man named Brodie Van Wagenen is the man primarily working on the Cano dealings for Roc Nation Sports, though Jay Z is far from a figurehead.
Van Wagenen noted that Jay Z has been "intimately involved in all areas" of the negotiations on MLB Network Radio Sunday.
"That has been true for the last six months," he said. "It's certainly true now. Jay is a very, very successful businessman, who has a keen understanding of value, a keen understanding of brands, and a keen understand of what this player, Robinson Cano, wants to accomplish in his career."
"He's been at the table both in strategy sessions and in preparation," Van Wagenen said of Jay Z. "And he absolutely has, and will continue to be, involved in the actual negotiations with potential suitors."

-----------

"What I think people are starting to recognize as well is that players of this magnitude don't come along very often," Van Wagenen said. "And the opportunity to acquire them is limited. And when you want to try to acquire impact, middle-of-the-order, dynamic players, rare talent, you can only do it in a few areas."
Cano, 31, hit .314/.383/.516 with 41 doubles, 27 home runs and 107 RBI last season for the Yankees. He has finished in the top six of AL MVP voting in each of the past four seasons.
Show Comments
Hide Comments