Josh Hamilton won't see game action for at least two weeks
Angels outfielder Josh Hamilton will miss at least two weeks worth of spring games due to a strained left calf.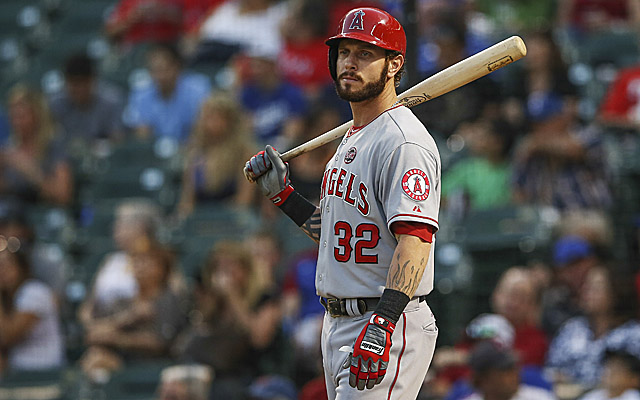 MORE: Spring Training | FA tracker: position players | FA tracker: pitchers
Spring training games got underway Wednesday -- check out the live scoreboard! -- but Angels outfielder Josh Hamilton won't be taking part in any of those for at least two weeks, according to manager Mike Scioscia (via ocregister.com).
Hamilton suffered a strained left calf during drills Tuesday and ended up leaving the facility on crutches.
Still, even if out for two weeks, Scioscia doesn't believe Hamilton should be affected come the beginning of the regular season.
"He'll pick it right up," Scioscia said (ocregister.com). "He got a lot of the fundamental work out of the way. His arm is in good shape. He got enough work on the offensive end to build up some of the things he needs to build up."
Needless to say, this is an important season for Hamilton. The 32 year old signed a five-year, $125 million contract last offseason and then failed to live up to expectations in year one. He hit .250/.307/.432 (108 OPS+) with 32 doubles, 21 homers and 79 RBI. For many, that would amount to a great season. For Hamilton and for what he's making, that's not good enough.
Still, Hamilton had lost over 20 pounds heading into last season and this time around he's gained it back. He also hit .329 in his last 45 games last year, so things appeared to be positive.
And now, the calf injury has him shelved for two weeks. At least.
Show Comments
Hide Comments