JUST BECAUSE: Rare color photo of Ty Cobb
Here's a rare color photograph of Hall of Famer Ty Cobb.
Hall of Famer Ty Cobb, baseball's all-time leader with a .366 lifetime average, retired at age 41 in 1928, long before pretty much anyone could take a super-high-quality color photo in a matter of seconds. As such, there are precious few color photographs of Mr. Cobb out there. Plus he was supposedly a bit of a jerk (putting it lightly) and probably didn't allow many pictures.
Here is one of those rare color photos of Cobb, then with the Tigers: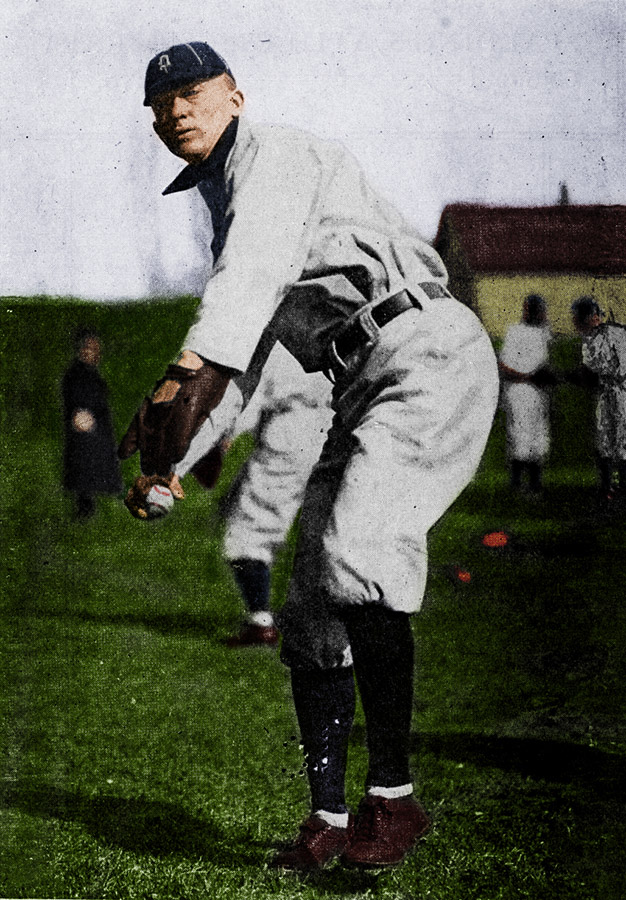 The matching glove and cleats are a nice touch.
(h/t Reddit, photo origin unknown)
Show Comments
Hide Comments