JUST BECAUSE: Rare color photo of Ty Cobb
Here's a rare color photograph of Hall of Famer Ty Cobb.
Hall of Famer Ty Cobb, baseball's all-time leader with a .366 lifetime average, retired at age 41 in 1928, long before pretty much anyone could take a super-high-quality color photo in a matter of seconds. As such, there are precious few color photographs of Mr. Cobb out there. Plus he was supposedly a bit of a jerk (putting it lightly) and probably didn't allow many pictures.
Here is one of those rare color photos of Cobb, then with the Tigers: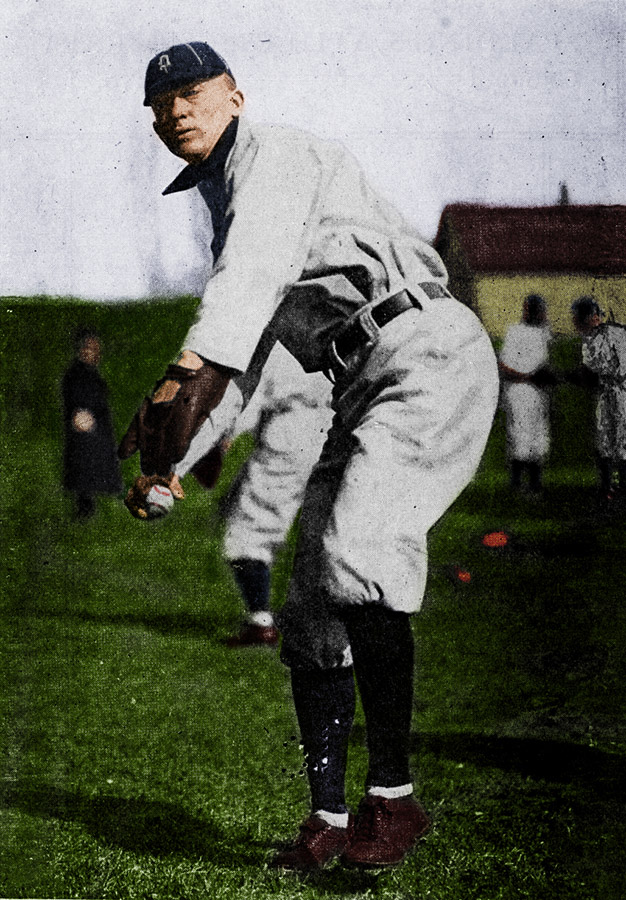 The matching glove and cleats are a nice touch.
(h/t Reddit, photo origin unknown)
Show Comments
Hide Comments
Our Latest Stories
Don't run on the field, people. Especially when Angel Pagan is in the house

Not that you thought otherwise, but Miggy's finishing up strong as the Tigers eye the post...

Bruce initially struggled after being traded to the Mets. He's not struggling now
Ortiz's two-run blast gave the Red Sox a 5-3 lead that would hold up, dealing the Blue Jays...

Here's a look at the postseason race standings with three days left in the regular season

GM John Mozeliak says the team probably isn't going to exercise their option on Holliday for...