Kipnis and Indians set Opening Day as deadline for negotiations
Cleveland and star second baseman Jason Kipnis have been discussing a possible contract extension.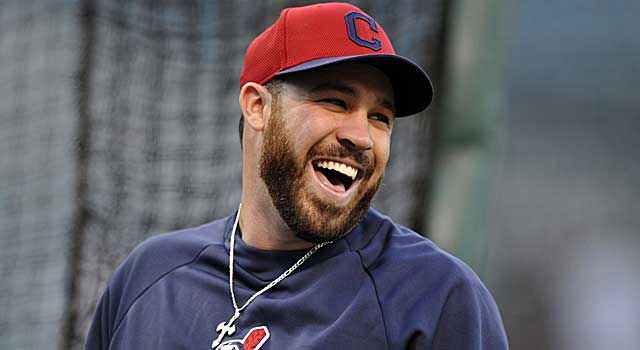 More MLB: Spring training | Free agency tracker | Latest news & notes
Jason Kipnis and the Indians are locked in contract negotiations, but time is runnoing short. The two sides haven't agreed on a deal yet but they have agreed one thing: If there's no deal by Opening Day, they'll wait until the next offseason to resume talks.
That means there are 10 days to go to reach a deal.
"Our goal is always to have contract matters resolved before the start of the season to allow everyone's focus to remain on the field," Indians general manager Chris Antonetti said.
The Indians were unable to agree to a contract extension with ace pitcher Justin Masterson, as those talks broke off Tursday, with Masterson asking for about $17 million per year over two or three years, and the Indians offering significantly less than that, closer to $14 million.
No financial figures regarding the Kipnis talks have come out yet, but suffice to say Kipnis enhanced his position with a big 2013 season in which he hit 17 home runs and had 84 RBI and a .284 batting averge in making the All-Star team and finishing 11th in AL MVP voting.
While nothing regarding dollar amounts has come out, it's interesting to note that Cardinals infielder Matt Carpenter agreed to a $52 million, six-year extension this spring. Carpenter had an even bigger year, but a case could be made that there are many similarities.
Show Comments
Hide Comments