Leaderboarding: Best run production seasons in terms of RBI per game
During his MVP season in 1994, Jeff Bagwell drove in 116 runs in only 110 games. How rare is it for a player to finish with more RBI than games played? Let's find out.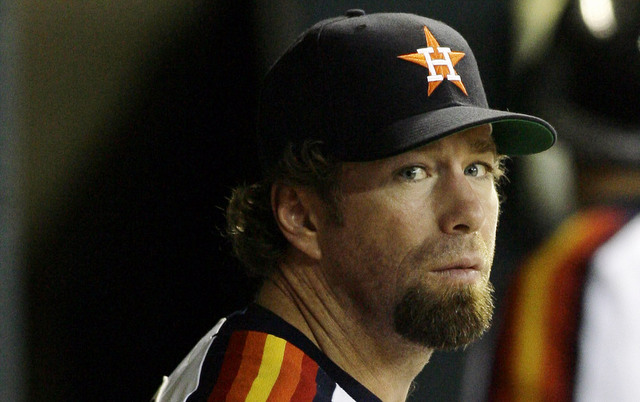 RELATED: Looking at Jeff Bagwell's Hall of Fame case
The 2014 Hall of Fame class will be announced this Wednesday, so in two days we will learn whether former Astros slugger Jeff Bagwell will gain entry into Cooperstown. He was an offensive juggernaut in the 1990s and retired with a career 149 OPS+ in over 9,400 plate appearances.
Bagwell is already a member of a rather exclusive club, a club that is actually more exclusive than the Hall of Fame. This club features players who had more runs batted in than games played in a single season (while qualifying for the batting title). Only 20 players have done it (a total of 44 times) throughout history. Bagwell accomplished the feat during his MVP season in 1994, when he plated 116 runs in only 110 games.
So, with that in mind, here are the 10 best RBI seasons in history, at least in terms of RBI per games played.
Best RBI per Game rates in MLB History
Player and Team
Games
RBI
RBI per Game
Hack Wilson, 1930 Cubs
155
191
1.23
Al Simmons, 1930 Athletics
138
165
1.20
Hank Greenberg, 1937 Tigers
154
183
1.19
Lou Gehrig, 1931 Yankees
155
184
1.19
Jimmie Foxx, 1938 Red Sox
149
175
1.17
Babe Ruth, 1929 Yankees
135
154
1.14
Gehrig, 1930 Yankees
154
174
1.13
Gehrig, 1927 Yankees
155
175
1.13
Ruth, 1921 Yankees
152
171
1.13
Ruth, 1931 Yankees
145
163
1.12
Six players and all of 'em are Hall of Famers. All of those great RBI seasons came during the 1920s and 1930s as well, and that's ... actually kinda boring. Not many of us actually got to see those guys play.
So, let's revise our criteria a bit and make this a bit more current. Here are the eight best RBI per games played seasons during the expansion era (1961-present).
Best RBI per Game rates during the Expansion Era
Player and Team
Games
RBI
RBI per Game
Manny Ramirez, 1999 Indians
147
165
1.12
Juan Gonzalez, 1996 Rangers
134
144
1.07
Bagwell, 1994 Astros
110
116
1.05
Kirby Puckett, 1994 Twins
108
112
1.05
Ramirez, 2000 Indians
118
122
1.03
Gonzalez, 1998 Rangers
154
157
1.02
George Brett, 1980 Royals
117
118
1.01
I had to stop the list at seven because that's how many players have managed more RBI than games played (while qualifying for the batting title!) since 1961. Only seven. Well, it's really only five players since Manny and Juan Gone both did it twice. Still gives you a pretty good idea of just how historic Bagwell's 1994 season was in terms of run production. If there were ducks on the pond, he was getting them in.
And, just in case you were wondering, the worst RBI per games played rate in history belongs to Enzo Hernandez, who drove in only 12 runs in 143 games (0.08 RBI per game) for the 1971 Padres.