Little League CEO says players could be compensated in the future
Steve Keener, the CEO of Little League Baseball, said they are considering playing their players in the future.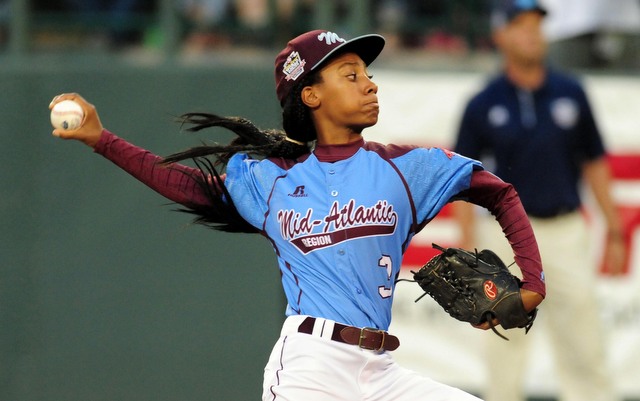 The Little League World Series is currently being played in Williamsport, Pa., perhaps with more attention than ever before thanks to pitching phenom Mo'ne Davis. She became the first girl to throw a shutout in LLWS history last week.
Could players like Davis and her teammates -- 11-13 year old kids -- one day be compensated for playing in the LLWS? It is a consideration. Jeff Passan of Yahoo! Sports spoke to Little League CEO Steve Keener about the possibility of paying players.
"I've always felt we need to be as progressive an organization as we can," Keener told Yahoo Sports. "We don't know what's coming. If at some point in time that would be deemed to be appropriate, we'll consider it. At the moment, I don't see the necessity and don't think we should be compensating kids right now.

"Whether at some point down the road any funds could be put aside to help them with college I don't know. Down the road that's something we might take a look at even if it's feasible."
According to Passan, Little League will earn $76 million in television rights over the next eight years. It holds more than $80 million in assets with nearly $25 million in revenue. Keener made over $400,000 in salary from October 2012 through September 2013 and is one of six Little League employees with a six-figure salary.
One potential obstacle to paying players is future NCAA eligibility, which could be jeopardized. "We wouldn't want to do anything that would jeopardize any of these kids' future eligibility," added Keener. "We're always cautious that we're not going to do anything the NCAA would deem as compensation."
Little League currently awards $8,000 in scholarships to five girls and five boys. There is no word on how much players could receive for participating in the two-week LLWS, and we're a long way from that being discussed.
As with all sports, the players are generating the revenue and it's only fair to compensate them, including Little Leaguers.