Looking at baseball's nine-figure contracts by original team
There have been 42 contracts worth at least $100 million given out in baseball history, but which teams drafted and developed those players?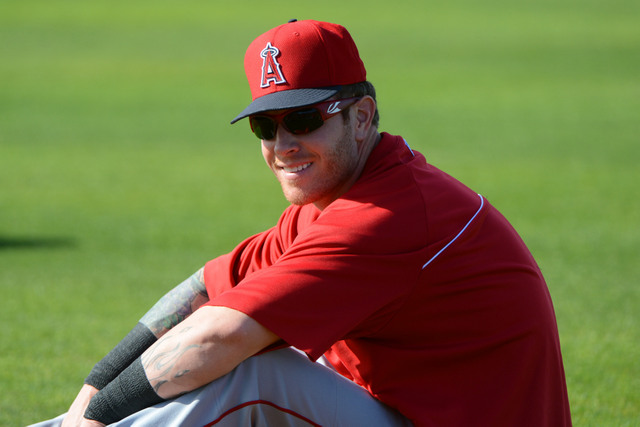 Hamilton is one of baseball's newest $100 million players. (USATSI)
Last week, Seattle Mariners right-hander Felix Hernandez became the fifth player to sign a contract worth at least $100 million since the end of last season. He joined Zack Greinke , Josh Hamilton , David Wright and Evan Longoria as the newest members of the nine-figure club, and at some point in the next 10 months or so Robinson Cano will join them.
All of those big contracts got me wondering which teams have developed -- meaning originally drafted or signed the player internationally, not necessarily gave them the big contract -- the most nine-figure players over the years. There have been a total of 42 contracts worth at least $100 million given out in baseball history, and three players -- Alex Rodriguez, Albert Pujols , and CC Sabathia -- have signed two such contracts.
Here's a breakdown of those nine-figure players sorted by the MLB team that gave them their first professional contract:
Mariners (4): A-Rod, Hernandez, Mike Hampton, Ken Griffey Jr.

Tampa Bay Rays

(3): Hamilton, Longoria,

Carl Crawford

Colorado Rockies

(3):

Troy Tulowitzki

,

Todd Helton

,

Matt Holliday

Oakland Athletics

(2):

Barry Zito

, Jason Giambi

Milwaukee Brewers

(2):

Prince Fielder

,

Ryan Braun

Cleveland Indians

(2): Sabathia, Manny Ramirez

Miami Marlins

(2):

Adrian Gonzalez

,

Miguel Cabrera

New York Mets

(2): Wright,

Jose Reyes

Washington Nationals

(2):

Ryan Zimmerman

,

Cliff Lee

Philadelphia Phillies

(2):

Cole Hamels

,

Ryan Howard

Texas Rangers

(2):

Mark Teixeira

, Kevin Brown

Kansas City Royals

(2): Zack Greinke,

Carlos Beltran

New York Yankees

(2):

Derek Jeter

,

Alfonso Soriano

Houston Astros

(1):

Johan Santana

Toronto Blue Jays

(1):

Vernon Wells

St. Louis Cardinals

(1): Pujols

Los Angeles Dodgers

(1):

Matt Kemp

San Francisco Giants

(1):

Matt Cain

Baltimore Orioles

(1):

Jayson Werth

Cincinnati Reds

(1):

Joey Votto

Minnesota Twins

(1):

Joe Mauer

Chicago White Sox

(1):

Carlos Lee
The eight clubs that have yet to draft or sign someone who developed into a $100-million player are the Los Angeles Angels , Atlanta Braves , Chicago Cubs , Arizona Diamondbacks , San Diego Padres , Pittsburgh Pirates , Boston Red Sox , and Detroit Tigers . The Cubs ( Carlos Zambrano , $91.5 million) and Braves ( Chipper Jones , $90 million) both came pretty close to joining the list while the Angels and Tigers figure to join in the coming years thanks to Mike Trout and Justin Verlander .
For more baseball news, rumors and analysis, follow @EyeOnBaseball on Twitter, subscribe to the RSS feed and "like" us on Facebook. Also, individually interact with us on Twitter: @MattSnyder27, @daynperry and @mikeaxisa.