Lose in extra innings in Game 1, and history says you've lost the series
The numbers are heavily against the Dodgers now, just one game into the NLCS. At least one number is. Teams that lose Game 1 in extra innings almost always lose the series.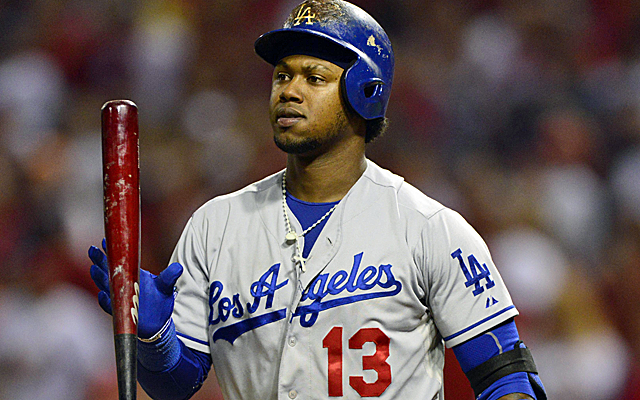 ST. LOUIS -- On and on they played, one game that had to feel like two. Or maybe three.
On and on they played, and at some point the Dodgers and Cardinals both had to be thinking, "We've come too far and played too long to lose this one."
They'd tell themselves later that it only counts for one, that it was only Game 1, and that this National League Championship Series was still far from over when Friday night turned into Saturday morning.
But history says the Dodgers may well have lost more than just a game when Carlos Beltran's 13th-inning single gave the Cardinals a 3-2 win.
History says they just lost the series, too.
"I could care less," Dodgers second baseman Mark Ellis said. "Nobody here cares what the numbers say."
Good thing, because the numbers are ugly for the Dodgers.
This was the 13th time a Game 1 in a League Championship Series has gone to extra innings. The 12 previous Game 1 extra-inning losers went 0-12 in those series.
Only two World Series Game 1's in the last 55 years have gone to extra innings, but the numbers are the same there. Both teams that lost, the 2000 Mets and the 1977 Dodgers, went on to lose the series. If you go farther back, you'll find three teams that did go on to win the series, but we're still talking about the Dodgers doing something that no team in half a century has done at this stage of the playoffs.
It did happen in the Division Series. It happened once. The 2003 Red Sox lost Game 1 to the A's in 12 innings, and they came back to win the series, three games to two. But there were three other Division Series where the first game went extra innings, and in each of those three, the team that won Game 1 won the series.
Maybe there's something to it. Maybe there's more of a momentum shift when the game goes so long and the teams fight so hard.
Or maybe it's just a number without meaning. Maybe, except that over the last 55 years, we're talking about 18 series and a 1-17 record.
The Dodgers will believe they'll be different. They'll remind you they have Clayton Kershaw starting Game 2.
They'll tell you that Friday only counted for one game, and that it takes four to win the series.
They may be right.
History says they'll be wrong.
Show Comments
Hide Comments