Maddon likens Wil Myers to Ricky Bobby, says he 'pees excellence'
By the sounds of things, Rays manager Joe Maddon thinks a lot of his phenom outfielder, Wil Myers.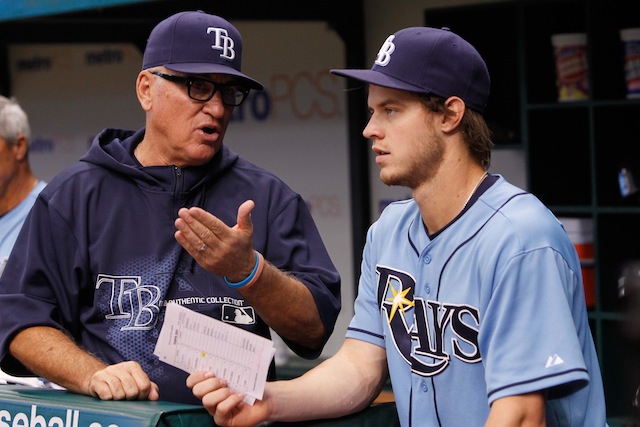 MORE: Spring Training | Scoreboard | Team previews
The Rays rather famously acquired outfielder Wil Myers from the Royals as part of the James Shields blockbuster in December of 2012. Last season, Myers batted a robust .293/.354/.478 (132 OPS+) with 13 homers and 23 doubles in 88 games. For his troubles, he was named AL Rookie of the Year. 
Given all that, it's easy to understand why Rays manager Joe Maddon is quite fond of Mr. Myers. The quote that follows, which was unfurled on "Mike & Mike" -- a radio show hosted by two gentleman named Mike -- and transcribed by the good folks at Rays Index, should give you some idea of just how fond Maddon is of tousled young Wil ... 
"He's a different cat, in all the good ways. He's very loose. He's a lot of fun. We have a great time with him…Honestly, I often compare him to [Will Ferrell's character in "Talladega Nights"] Ricky Bobby, because that's who he is. I see it in there every time. He wakes up in the morning and he pees excellence. That's who he is."
Wil Myers, he is like Ricky Bobby, you see, and he pees excellence! For all I know, "pees excellence" is a reference to the movie in question, but I'm really hoping it's the residue of Joe Maddon's probing mind. I suppose I could Google "pees excellence" in order to find out, but I have a search history to think about. 
Pees excellence!
Show Comments
Hide Comments