Madison Bumgarner loses perfect game, no-hitter in eighth
Giants ace Madison Bumgarner had a perfect game going through seven innings, but it was broken up by Justin Morneau with a leadoff double in the eighth.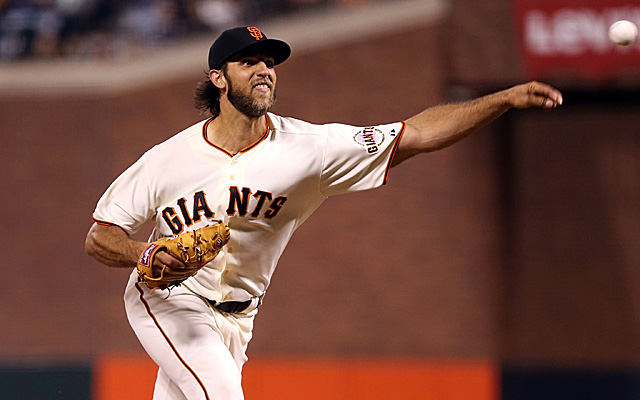 Giants starting pitcher Madison Bumgarner has a perfect game through seven innings Tuesday night against Colorado in San Francisco's AT&T Park. He was in control throughout, with nine strikeouts at the time and just two close calls. Gregor Blanco made an outstanding catch at the wall on a Drew Stubbs fly in the first. To end the fifth, Matt McBride nearly beat out a grounder in a play that was actually reviewed.
But Bumgarner made it through those and was cruising until Justin Morneau reached out for a 1-2 pitch and lined it softly down the right field baseline. He'd end up with a double, killing both the perfect game and no-hitter in one fell swoop.
Follow live on CBSSports.com gametracker
The recent Giants are no strangers to no-hitters, as Jonathan Sanchez threw one in 2009, Matt Cain had one in 2012 and Tim Lincecum has one in each 2013 and 2014. Of that group, only Cain's was a perfect game.
There have only been 23 perfect games in MLB history, including Don Larsen's World Series perfecto. Only nine took place in the NL, two of which came in 1880, and Cain's is the only one in Giants history.
Show Comments
Hide Comments