Madison Bumgarner sets innings record for single postseason
With 48 2/3 innings through the fifth in Game 7, Giants pitcher Madison Bumgarner has now set an MLB record for innings pitched in a single postseason.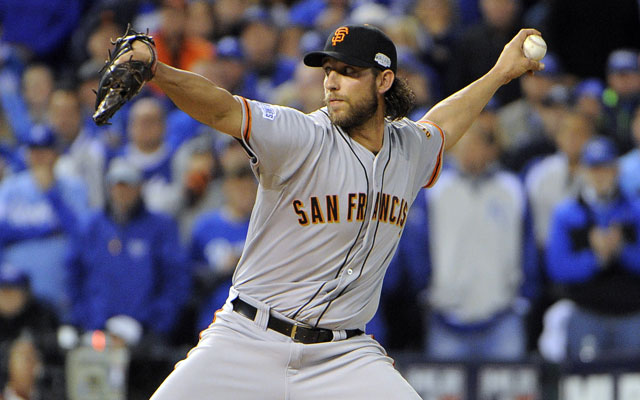 KANSAS CITY, Mo. - After pitching a scoreless fifth inning in relief, Giants pitcher Madison Bumgarner ran his postseason total of innings pitched to 48 2/3, which establishes a new record for a single postseason.
The record previously belonged to Curt Schilling, who amassed 48 1/3 innings for the Diamondbacks in 2001, a postseason that included an epic seven-game World Series victory over the Yankees. He was 4-0 with a 1.12 ERA that postseason.
Bumgarner, through the fifth inning in Game 7 Wednesday night, is 4-1 with a 1.11 postseason ERA this time around.
Show Comments
Hide Comments