Manny Ramirez has deal with Taiwanese team; he arrives Monday
Manny becomes the biggest name ever to play for Taiwan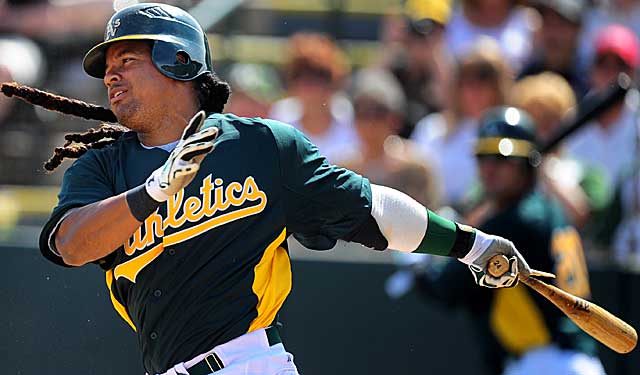 Manny Ramirez has agreed to sign with the EDA Rhinos in Taiwan, and is on his way to Kaohsiung, Taiwan. His plane will touch down Monday in Tawan.
Ramirez enjoyed playing exhibition games in Taiwan with the Dodgers in 2010, and is going for the love the game and a chance to perhaps parlay his time in Taiwan into a job in Japan or back in Major League Baseball.
The agreement was confirmed by Ramirez's agent, Barry Praver of Praver Shapiro Sports Agency.
Ramirez becomes the highest profile player to play in Taiwan. Arguably the greatest right-handed hitter in MLB history, Ramirez batted .312 and hit 555 home runs while starring for the Indians, Red Sox and Dodgers. He went to spring training with the A's in 2012 and played in the minors for them.
Ramirez batted .302 playing for Oakland's Triple-A affiliate, but was released.
He last played in the majors in 2011 with the Tampa Bay Rays, going one for 17 before being suspended for PEDs. He hit .298 with the Dodgers and White Sox in 2010.
He has been working out this winter near his South Florida home in hope for another opportunity.
Ramirez has made more than $200 million in his career. He took the job because he loves to play and wants to continue his career. Professional players in Taiwan generally make very little money.
Enrique Rojas first reported Ramirez would go to Taiwan if he couldn't land a job in the majors.
Show Comments
Hide Comments