Mariners in talks with free agent Nelson Cruz; they also eye Rodney
Seattle still has at least a move to make, and that could be signing free-agent outfielder Nelson Cruz.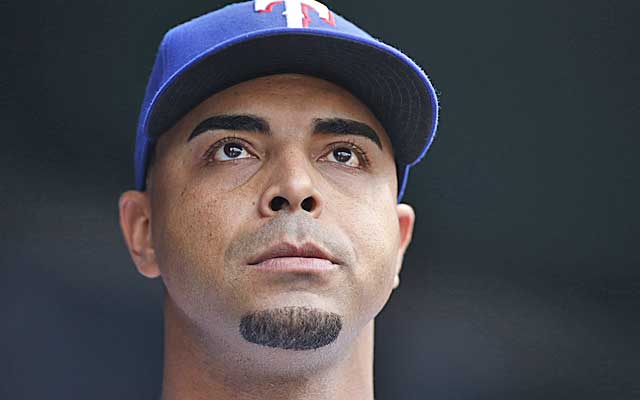 The Seattle Mariners , who've already landed the big free-agent fish in star second baseman Robinson Cano , are now in talks with free-agent outfielder Nelson Cruz while also eying closer Fernando Rodney .
There's a belief Seattle is amenable to a multiyear deal for Cruz, perhaps two years, with maybe an option or possibly even a guaranteed third year. There's been a lot of speculation about Cruz and the Mariners throughout the offseason, but the suggestion now is that things have gotten a bit more serious within the past few days.
The Mariners also have interest in Rodney, who could bolster a bullpen in need of a veteran presence. Rodney has been said to be seeking $15-million over two years. It isn't known whether Seattle could swing deals for both players.
New Seattle president Kevin Mather has authorized more money to be targeted toward player payroll, and Mariners GM Jack Zduriencik suggested in this space a week ago that there could be room for another free-agent signing.
Zduriencik did not respond to messages Monday regarding Cruz, nor did Cruz's agent Adam Katz.
Cruz had a very nice season on the field in 2013 but is one of five remaining free agents with a draft choice attached to his signing by virtue of his being extended the qualifying offer by his old Texas Rangers team. Seattle  prefers to retain picks, as it has succeeded via the draft in recent years, but it is very likely they are more willing to lose a later pick than teams that still have a first-rounder to lose. The Mariners' first pick was protected.
Cruz had 27 home runs, 76 RBI and a .266 batting average for the Rangers last year before accepting a 50-game Biogenesis-related PED ban, and has been a consistent run producer. He'd be a natural to bat behind Cano in a revamped Seattle lineup that would also include free-agent pickup Corey Hart and trade acquisition Logan Morrison .
Seattle is eying back-end bullpen help after going 19-29 in one-run games last year, and a league-worst 6-15 in extra-inning games. Rodney went 5-4 with a 3.38 ERA, 37 saves and a 1.335 WHIP for the Tampa Bay Rays after having a 0.60 ERA and 0.78 WHIP in 2012, when he finished fifth in Cy Young voting.
 The Baltimore Orioles have talked to both Cruz and Rodney, but Baltimore is reluctant to surrender its first-round pick, making a Cruz deal somewhat less likely. The Orioles had offered Grant Balfour $15 million for two years before their team doctor interceded, but while they have interest in Rodney, they are more focused on adding a starting pitcher such as Bronson Arroyo , A.J. Burnett , Ervin Santana or Ubaldo Jimenez (Santana and Jimenez also have draft choices attached to them), or the Korean Suk-Min Yoon.
Cruz's old Rangers team has been viewed as a fallback option for him, but after losing a draft choice for signing outfielder Shin-Soo Choo , Texas wouldn't mind recovering a draft choice, either.
Show Comments
Hide Comments