Mariners sign Chris Young to one-year deal
The Mariners have added veteran right-hander Chris Young to his rotation on a one-year contract.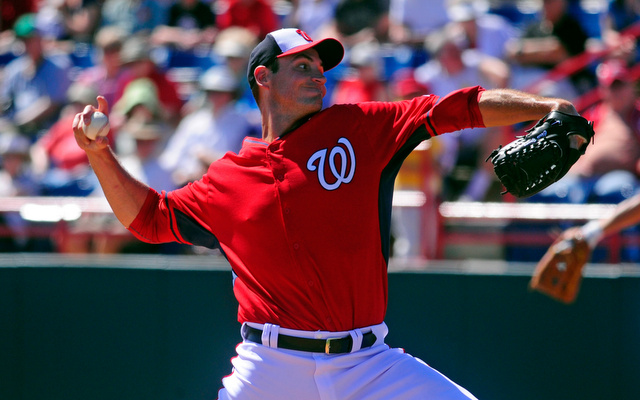 MORE: Predictions | Spring Training | Scoreboard | Team previews
The Mariners have signed right-hander Chris Young to a guaranteed one-year contract, the team announced. He was released by the Nationals earlier this week.
Young, 34, last pitched in the big leagues with the Mets in 2012, when he went 4-9 with a 4.15 ERA (92 ERA+) in 20 starts and 115 innings. He had a 6.81 ERA in nine starts and 37 innings for the Nationals' Triple-A affiliate last season.
Young had surgery for thoracic outlet syndrome over the winter and he's dealt with numerous shoulder problems over the years. He was an All-Star with the Padres in 2007, going 9-8 with a 3.12 ERA (128 ERA+) in 30 starts and 173 innings.
Seattle will start the season with Felix Hernandez, Erasmo Ramirez, James Paxton, Blake Beavan and Young in the rotation. Hisashi Iwaukuma and Taijuan Walker are both out with injuries.
To make room on the 40-man roster for Young, the Mariners designated Bobby LaFromboise for assignment. The lefty had a 3.39 ERA in 61 Triple-A innings in 2013.