Matt Garza will try to kick Cubs' teeth in every chance he gets
Former Cubs pitcher and now Brewers pitcher Matt Garza discussed his former team. And he wants to kick their teeth in.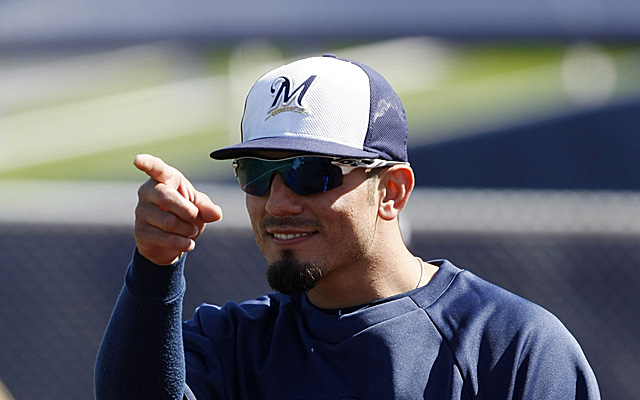 MORE: Spring Training | Scoreboard | FA tracker: hitters | FA tracker: pitchers
With the lack of name-calling (sleazeball!), this isn't exactly an Ian Kinsler-level takedown of a former team, but former Cubs and now Brewers starting pitcher Matt Garza had the following to say about his former team:
"And I wish them the best," he said about his former team (suntimes.com). "But I like where I'm at, and I'm going to try to kick their teeth in every time I get a chance."
Garza went on to say that the new Cubs regime (Theo Epstein, Jed Hoyer, etc.) made it clear that he shouldn't get comfortable in Chicago due to the rebuilding effort -- after the two sides failed to agree on a contract extension. It wasn't necessarily framed that he felt it was a negative against Epstein and Hoyer -- and, really, would Garza have rather they lied?
This isn't nearly on the same level as the Kinsler-Rangers stuff because Garza, again, didn't resort to name-calling. An intense competitor wants to beat his former team who just happens to play in the same division? Nothing wrong with that.
But it's out there, so we'll pass along.
Show Comments
Hide Comments